The militants, who are believed to belong to the local Daesh affiliate, the so-called Islamic State in the Greater Sahel (ISGS), released the nine-minute propaganda video on social media Sunday.
The video opens with the ambushers preparing for battle before falling upon the US and Nigerien troops. It incorporates footage taken from both the militants and the US soldiers' helmet cameras. The depicted attack was well coordinated and showed a US-Nigerien force that was taken by surprise and at a great disadvantage in firepower.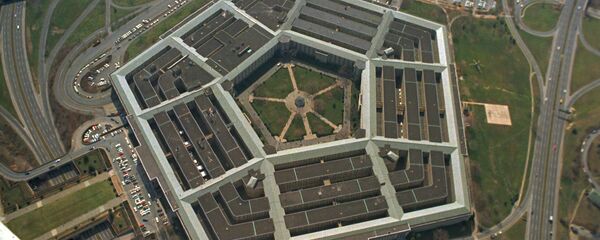 20 February 2018, 19:22 GMT
The US troops were filmed firing smoke grenades from behind the cover of their vehicle, a Toyota Land Cruiser. The smoke grenades were likely used to conceal their positions and call in airstrikes, but two hours passed between the first exchange of gunfire and the arrival of French aircraft from neighboring Mali.
"The patrol was overwhelmed very quickly," retired US Army Brigadier General Donald Bolduc told CBS on Monday. He added that the American-Nigerien force was "unable to get situational awareness, was unable to get its bearing, was unable to fall back to a covered and concealed position."
But as the militants closed in, two US soldiers retreated from the assault. The video depicts one of the two being gunned down, then shot several more times once the masked militants approached him.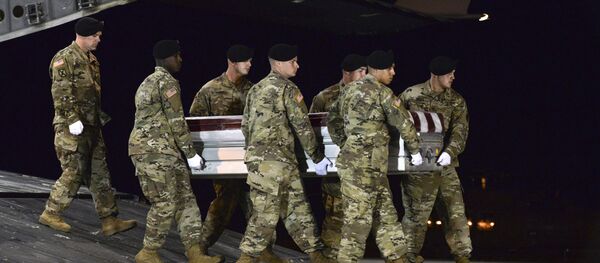 12 February 2018, 18:59 GMT
The Pentagon asked that the video not be further circulated and the synopsis above was provided by Stars and Stripes.
"The release of these materials demonstrates the depravity of the enemy we are fighting," US Africa Command (AFRICOM) said in a Monday statement regarding the video's appearance online. "We encourage the news media to deny [Daesh] a propaganda success by not purchasing, showing or bringing undue attention to these images as it re-victimizes the affected families, amplifies [Daesh] atrocities and aids in their recruiting."
In late February, a preliminary version of AFRICOM's report on the incident was acquired by the New York Times. The mission was originally reported to be a low-risk patrol, as US forces in Niger are not authorized to undertake actions believed to have a high risk of leading to enemy engagement.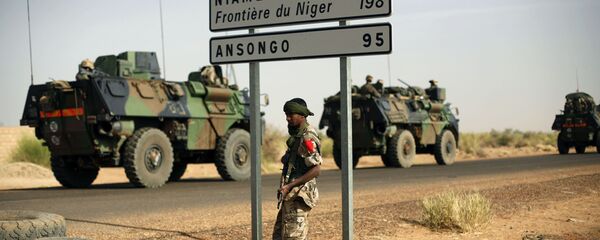 25 January 2018, 20:11 GMT
However, the mission in question was not low risk: a dozen US soldiers, most of them Green Berets, accompanied 30 Nigerien troops to the Niger-Mali border to perform reconnaissance on reports that a local terrorist leader had made his base there.
The report claimed that someone ordered the US troops into this risky mission in de facto enemy territory. Local villagers reportedly tipped ISGS off and approximately 50 militants attacked the patrol with superior armament.
The ambush, the deadliest incident for the US military in Africa in a quarter-century, sparked controversy in Washington, as lightly armed and armored US troops were placed in a situation where they engaged with heavily armed enemy combatants.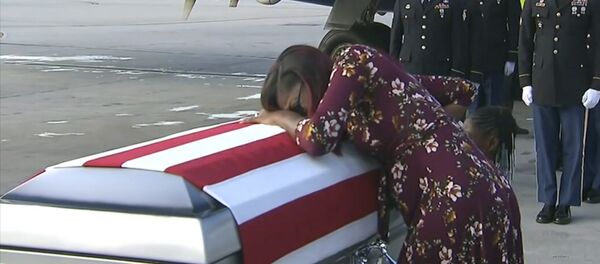 16 January 2018, 19:03 GMT
"Knowing that they were asked to try to complete and execute this type of mission with that type of equipment, I just — I could not believe it," said Rep. Marc Veasey (D-TX), a member of the House Armed Services Committee, on Monday.
"We should have gotten this information a long time ago," Veasey said of the AFRICOM report. "Why they were asked to continue to go onto this mission I think is something that we all need to find out."
Numerous American citizens — and even some lawmakers — revealed they were not aware of a military presence in Niger at all. "I didn't know there was 1,000 troops in Niger," said Sen. Lindsey Graham (R-SC) in October (there were actually about 800 when Graham made the comment and about 900 at the time of this writing).
"We don't know exactly where we're at in the world militarily and what we're doing."