The sanctioning countries claim they have implemented the aforementioned punitive measures in response to Qatar's alleged funding of terrorist organizations.
READ MORE: UAE Military Says Jets to Alter Routes Over S Arabia To Avoid Qatari Warplanes
Top Qatari officials have staunchly denied these allegations, and, in an interview with Sputnik reporter Suliman Mulhem, Qatar's Ministry of Economy and Commerce once again refuted these claims, while also outlining the true reasons behind the sanctions.
"This illegal blockade has been imposed to undermine Qatar's sovereignty and independence. The blockading nations have leveled baseless accusations against us for which they have not been able to produce a single piece of evidence. Instead, they have resorted to using hacking, fake news and fabricated stories to justify their actions," the Qatari Ministry of Economy and Commerce told Sputnik.
The sanctioning countries have also called on Qatar to back out of hosting the 2022 World Cup. Qatar subsequently said it had no intention of abandoning its hosting of the tournament, and now confirmed to Sputnik that the sanctions aren't affecting preparations.
"It's very much business as usual in our preparations for the FIFA World Cup in Qatar in 2022. The blockade doesn't affect our plans and the project is progressing on budget and to schedule. Many required building materials — such as concrete, steel and iron — are manufactured locally. The remaining essential materials are imported via new and existing maritime routes for an uninterrupted supply chain," the ministry added.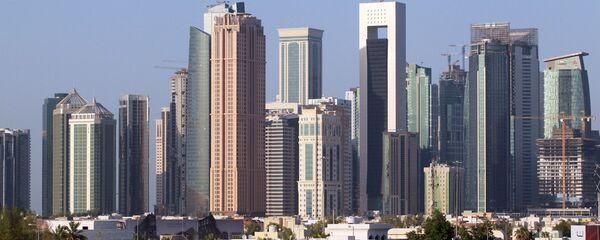 11 January 2018, 15:30 GMT
Qatar's wider economy has proven to be largely resilient to the sanctions, though some Qatari businesses are forging new trade ties, particularly with Turkey, to ensure consumers don't face shortages.
Relations with Turkey have strengthened as a result of Qatar's isolation by many of its conventional regional allies, with Turkey deploying additional troops to the Al Udeid military base in Doha in December, 2017.
Meanwhile, Asian countries have adopted a neutral stance to the crisis, continuing to trade with Qatar.
READ MORE: Turkey's Envoy to Doha Refutes Reports of Plans to Deploy New Troops in Qatar
"The blockade has caused minimal disruption to our economy. We have the assets and the security we need to ensure economic stability and defend our currency. Our assets and foreign investment remains high, at 250 percent of GDP. For companies in Qatar, it is business as usual. Exports continue to operate normally, including those to Asian countries like Japan, India, South Korea and China, which account for nearly three quarters of our exports," the ministry told Sputnik.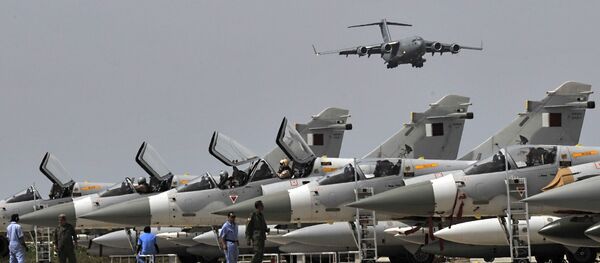 17 January 2018, 13:30 GMT
Despite the limited economic fallout brought about by the crisis, Qatar is still keen on restoring diplomatic and trade ties with the Saudi-led bloc.
"The State of Qatar continues to believe that dialogue is the only way to end the crisis. While we hope it can be resolved soon, the blockade has proved to be a catalyst for change in Qatar and accelerated our drive towards economic reform," the ministry concluded.
Kuwait has acted as a mediator throughout the dispute, attempting to help both sides reach a diplomatic compromise, and calling for unity in the Gulf Cooperation Council (GCC.) Negotiations have yielded little progress, and almost nine months after the crisis erupted, there is no indication of it ending anytime soon.