According to the report, Cohen's $130,000 payment to Daniels, whose real name is Stephanie Clifford, set off red flags with his bank, First Republic, when a wire transfer was issued from a business account to the client-trust account of Keith Davidson, Daniels' lawyer. The transaction was later reported to the US Treasury Department.
As is already known, the hefty payment was part of a nondisclosure agreement that kept the actress from discussing her alleged affair with POTUS.
In line with federal law, banks are required to file reports on unusual transactions that deviate from an account holder's typical history. Such reports are filed both in cash transactions and wire transfers.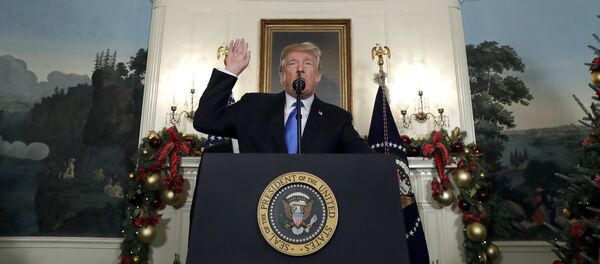 16 February 2018, 20:21 GMT
Citing a "person familiar with the matter," the outlet indicated that the funds were received 12 days before the presidential election on October 27, 2016, and that Cohen had "missed two deadlines" to send over the hush money. It is unclear when First Republic Bank actually flagged the transaction.
But what seems even more alarming is that the Journal's sources claim the prior deadlines had been missed because Cohen wasn't able to get in touch with Trump before the election and that the lawyer had repeatedly complained to friends that he still hadn't been paid back.
"Mr. Cohen said he missed two deadlines earlier that month to make the $130,000 payment to Ms. Clifford because he couldn't reach Mr. Trump in the hectic final days of the presidential campaign," the article states. "Ms. Clifford was owed the money in return for signing an agreement that bars her from discussing an alleged sexual encounter with Mr. Trump in 2006, people familiar the matter said."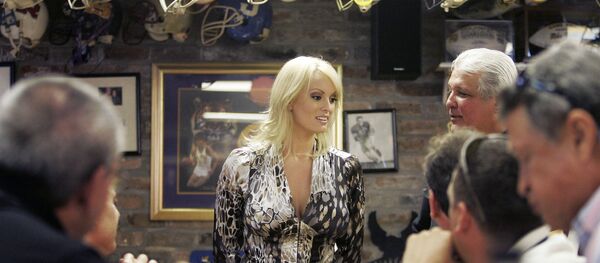 31 January 2018, 20:36 GMT
"After Mr. Trump's victory, Mr. Cohen complained to friends that he had yet to be reimbursed for the payment to Ms. Clifford, the people said."
Though Cohen has previously claimed that the Trump campaign had no involvement in the backroom deal, the new allegations suggest that The Donald might've been involved after all.
While the publication's report raises more questions, Cohen told the Wall Street Journal in an email response that the claims were "fake news."
Neither First Republic Bank or the US Treasury Department offered a statement to the outlet.