"From today, DFID will put in place new, enhanced and specific safeguarding standards for the organisations we work with. These standards will include an assessment of codes of conduct, how organisations identify and respond to incidents, and how their risk management places safeguarding and beneficiaries at the very core," Mordaunt said at Safeguarding Summit, as quoted by the government press service.
READ MORE: Some 7,000 People Cancel Regular Donations to UK OXFAM After Sex Scandal — CEO
All of the 179 organizations, supported by the department, have agreed to cooperate on their treatment of allegations of misconduct and incidents, the UK official stressed.
"We are following up with 37 organisations to gain further clarity on their assurance, or reporting, and will issue a summary of all our analysis when this work is complete," Mordaunt added.
The head of the department noted that the DFID had completed a review of historic internal allegations.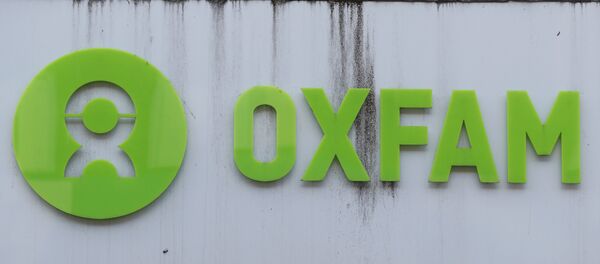 17 February 2018, 13:40 GMT
"If any new information comes to light through our continued efforts we will ensure appropriate action is taken on this. The sector must do the same, and pay particular attention to the issue of reviewing and reporting historic cases," Mordaunt said.
Oxfam's deputy chief executive, Penny Lawrence resigned after the information about Oxfam employees' behavior in Haiti and Chad came to light. The company agreed to withdraw its bid for state funding.
READ MORE: Oxfam Sex Scandal and the Politics of Charity
In February, media reports emerged that employees of poverty-fighting Oxfam paid for sexual services, while on a relief mission in Haiti in 2011, which led to similar discoveries about other organizations.