The US Department of State has signed off on a $47-million sale of 210 shoulder-fired Javelin anti-tank missiles requested by Ukraine, the Defense Security Cooperation Agency announced on Thursday.
"This will not solve the Ukraine issue," Chas Freeman, former US Assistant Secretary of State for International Security Affairs, warned. "It will escalate the fighting."

3 February 2017, 02:37 GMT
Freeman predicted that the sale of the Javelins would weaken any desire the government of Prime Minister Petro Poroshenko to negotiate a compromise settlement with the secessionist provinces of Donetsk and Lukhansk in the Donbas region, and would instead embolden it to push harder militarily to conquer them.
The weapons sale was more likely to "reduce Kiev's incentive to pursue a political solution," Freeman said.
JAVELIN MISSILES SALE MAY WORSEN UKRAINE ARMY'S PROBLEMS
University of Rhode Island Professor of Peace Studies Nicolai Petro cautioned that selling the Javelins to Kiev could make the Ukrainian army worse, not better by shifting the focus away from its core problems.
"It is hard to disagree with British defense adviser to the Ukrainian military, Glen Grant, who wrote recently that Ukrainian military's main problems are organizational, and that therefore giving the army Javelin anti-tank missiles will not remove those flaws, and may even make them worse," he said.
Ukraine did not even need the Javelins, Petro pointed out.
"Since these weapons are not to be used for offensive purposes, and Russia is unlikely to launch an attack on Ukraine after four years of status quo, they have no practical use," he said.
The effectiveness of the Ukrainian army was seriously undermined by the massive level of corruption in the country, Petro acknowledged. US officials recognized the scale of the problem, but were divided in how to address it.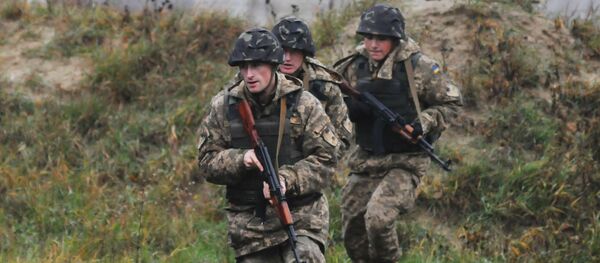 28 October 2017, 13:48 GMT
"In theory, it is understood that fighting corruption undermines the power of current corrupt officials, who might even be allies of the United States. But government policy is crafted by different departments who often have different aims," he said.
The overarching priority of Ukraine policy for the State Department might be enhancing the stability of the current government, while the overarching priority for the Treasury Department might be financial reforms, Petro noted.
"The National Security Council and the president's top advisers must reconcile these differing priorities in practical application," he advised.
US OFFICIALS DESPAIRING OF SOLVING UKRAINE CORRUPTION
Petro also said some officials in the US government had lost hope that Ukraine can serve as a reform model and were concerned about the long-term costs of propping up the Ukrainian economy.
"On the other hand, there are also those who see such an investment as a relatively inexpensive way to bog Russia down in eastern Ukraine. It seems to me that so far the latter group is far larger than the former group," he said.
US disappointment with Ukraine's progress on corruption was not a new concern, but a persistent one that various US administrations have at times been willing to overlook in order to try to bring Ukraine into the West's sphere of influence, Petro explained.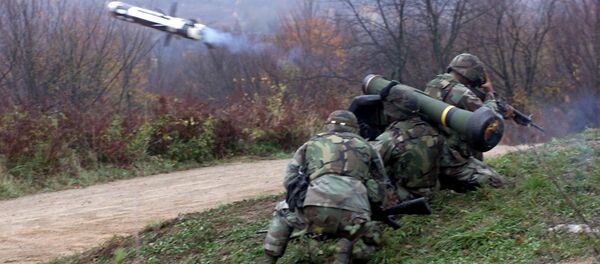 16 August 2017, 01:41 GMT
However, "If Ukraine violates the terms under which military aid has been granted it will be a serious issue because the United States imposes a wide variety of similar restrictions on many other countries," he said.
If the US government does not address such an obvious violation by one country, it will be used as an excuse by other countries to do the same, Petro observed.
The military conflict in Ukraine has been ongoing since 2014, after residents of Donbas refused to recognize the new Ukrainian government, which had come to power in a US-supported coup.
The views and opinions expressed in this article do not necessarily reflect those of Sputnik.