In a government work report released at the opening ceremony of China's annual legislative session, known as the National People's Congress (NPC), on Monday, the country's defense budget for 2018 is projected to reach 1.11 trillion yuan ($175 billion), up 8.1 percent from the previous year. This growth rate in annual military expenditure is a slight jump from 7 percent in 2017 and 7.6 percent in 2016.
Pegged to Economic Growth
Despite the latest slight bump, the projected expansion of China's defense budget continued to follow the general pattern of the nation's economic growth, which has slowed considerably in recent years after enjoying nearly double digit growth for almost four decades, military experts suggested.
READ MORE: While 'US Tries to Curb China' in Asia-Pacific, Beijing Boosts Its Army
"China's annual defense budget continues to follow a similar trend like the previous two years, when growth held steady around 7 percent. This is very different from the kind of double digit growth we saw from 10 years ago. The overall trend follows the new growth pattern started from 2016," Arthur Ding, director of the Institute of International Relations under the National Chengchi University in Taipei, told Sputnik.
The Taipei-based scholar pointed out that growth in China's defense budget looks to be connected to the nation's economic growth rate.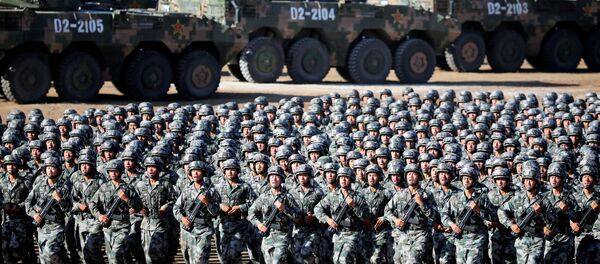 5 January 2018, 09:31 GMT
"It [China's defense budget] looks to be connected to the nation's economy. As China's
economic growth
slowed, if you keep military expenditure at a high growth rate, they [Chinese leaders] would face questions both domestically and internationally. In China, ordinary people probably would complain that if we start to struggle in life, why you continue to spend so much money on military? Globally, other nations could start to question China's intentions, if it continues to spend heavily on military amid slowed economic growth," Ding said.
After averaging about double digit annual growth in the first 35 years after adopting economic reforms in 1978, China's economic growth slowed considerately in recent years, dipping under 7 percent annual growth rate since 2015. In the same government work report where the annual defense budget was announced, Chinese authorities set the annual economic growth target to 6.5 percent in 2018.
Ding explained that Chinese leaders prioritize resolving domestic social issues over military expenditure.
"China is facing a rapidly aging population. Expenditure on social security coverage is expected to increase continuously, such as retirement pension and healthcare insurance expenses. Chinese Premier Li Keqiang also mentioned in his opening speech at the NPC to raise minimum income tax threshold [which could ease tax burdens for ordinary citizens]. I think Chinese leaders understand the changes taking place domestically. As a result, I believe China would try to lower the cost of military spending by integrating existing technologies," he said.
A Quarter of US Defense Budget
China's proposed defense budget of $175 billion for 2018 makes it the world's second largest annual military expenditure, trailing only the United States. But the US defense budget continues to be several times larger than China's, military experts argued.
"In recent years, China's defense budget growth stopped being double digit. In 2016, it was 7.6 percent. Last year, it was 7 percent. Now, it's 8.1 percent. There's a slight increase. We can reflect that [the changes came from] contingencies with North Korea and dealing with [US President Donald] Trump's assertiveness. But it's not an overreaction and it's not alarming. We can make China bigger than it is to say 'it's the second largest defense budget' in the world. But it's a quarter of what the US defense budget. It's an evolution. The more worrying one is the defense budget increase in the United States," Carlyle Thayer, emeritus professor at the Australian Defense Force Academy in Canberra, told Sputnik.
READ MORE: India-China Bonhomie is Back on Track — Indian Army Chief
Trump's defense budget request for fiscal year 2019, released Monday, asked for $686.1 billion in military spending, up 12.1 percent from the previous fiscal year. If approved by the US congress, the latest US defense budget would become the first significant jump in US military spending in recent years, when the budget mostly stayed stagnant.
Ding, the Taiwan scholar, pointed out that China's defense budget each year continued to take a relatively low share of its annual GDP.
According to figures from the Stockholm International Peace Research Institute (SIPRI), China's annual military expenditure held a steady 2 percent share of the nation's GDP for the past 30 years. In comparison, the United States spent as much as 5.7 percent of its annual GDP on military in the late 1980s before the end of the Cold War and continued to invest about 3.3 percent of its annual GDP on military in recent years.
Modern Chinese Army
The most recent warfare the Chinese military was involved in was the brief border war between China and Vietnam in 1979. During the military conflict, the Chinese military reportedly employed a tactic known as "the human sea attack" to swamp enemy strongholds with massive amount of soldiers, which led to heavy casualties of Chinese forces.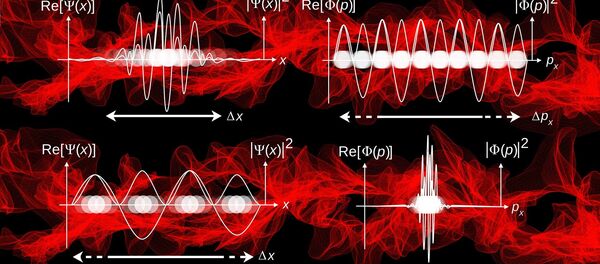 27 January 2018, 12:22 GMT
After taking over as China's top leader in late 2012, Chinese President Xi Jinping launched overhauling military reforms as part of his efforts to create a modern Chinese army. Military experts expect the Chinese military to allocate more resources in providing advanced gears and improved supplies for Chinese soldiers.
"Xi Jinping repeated that he wanted to create a modern army with Chinese characteristics by the 2020 framework. Building up large armies with AK-47s, like it did during the Korean War, is not on the card. I think China has moved away from that. When I was in Vietnam during the Vietnam War, the United States could fly a helicopter to bring ice-cream and beer to its troops. I suspect, over time, the land forces need to be better protected. You shouldn't treat your troops as pawns. There'll be increased cost to protect its forces and save lives for China," professor Thayer from the Australian Defense Force Academy said.
The Australian expert added that land forces could take a lesser role in the Chinese military as China does not face any obvious adversaries over its land borders, despite historical painful experiences of the Japanese invasion.
The views and opinions expressed in this article are those of the speaker and do not necessarily reflect those of Sputnik.