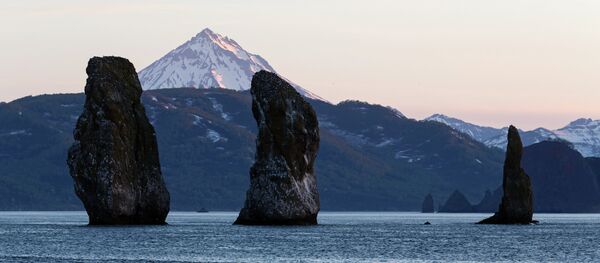 16 February 2018, 06:53 GMT
The Kuril islands in Russia's breathtakingly beautiful Sakhalin region, are a volcanic archipelago that occupies a vast land of roughly 1,300 kilometers northeast of Japan's Hokkaido to  Russia's Kamchatka, drawing a line between the Sea of Okhotsk and the north Pacific Ocean.
The Kamchatka Peninsula is located in a zone of volcanic and geothermal activity and contains 68 active volcanoes. The region is the part of the so-called "Ring of Fire" — a string of volcanoes encircling the Pacific Ocean.