According to the website, that provides informed analysis of events in North Korea, photos taken on February 17 and February 25 depict steam vapor plumes coming out of the generator, as well as melted river ice near the reactor.
READ MORE: N Korean Olympics Delegation Reportedly Includes Nuclear Specialists
If the reactor works, that might indicate that the North has resumed the plutonium production allegedly for its nuclear program, the outlet noted.
However, there are no cooling water discharges, that usually accompany the plumes, in either of these photos, which calls into question reactor operations. According to the 38 North, in order to conceal the reactor's operations, the research center might have extended the outfall pipeline into the river.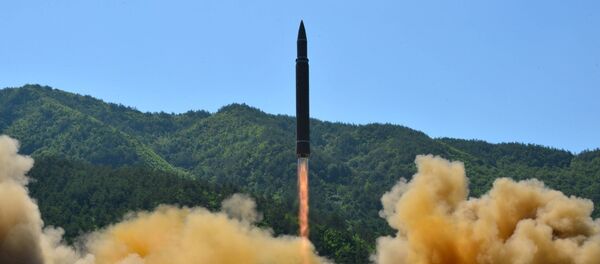 31 January 2018, 21:38 GMT
Reports about suspicious activity at nuclear facilities appeared shortly after
North Korea's state media said that
the country's leader intends to advance inter-Korean relations and make the story of Korean history a story of unification.
At the same time, a military camp with increased staff was deployed in the southern parts of Yongbyon, which, according to the think tank, was probably set up in order to support new construction or improve the security at the site.
The situation around North Korea escalated in 2017 after a number of ballistic missile launches by Pyongyang and a nuclear test, done in violation of UN resolutions. Pyongyang has already faced comprehensive sanctions in September and December 2017, but continued the development of its nuclear and ballistic missile programs.