Arab-Kurdish units of the US-backed Syrian Democratic Forces (SDF) announced that they have sent fighters to the Afrin region to help the Kurdish People's Protection Units (YPG) in their fight against the Turkish army, according to a press release from the SDF.
"We are forced to make a decision we did not want to make … We regret this but today we made a painful decision to relocate our fighters from the region east of Euphrates in Deir ez-Zor province … and send them to the Afrin front to repel criminal Turkish aggression," the statement read.
The news comes as the Pentagon told RIA Novosti earlier in the day that units from the SDF had been relocated from the Deir ez-Zor province in eastern Syria, where the US-led coalition is carrying out its anti-Daesh* military campaign.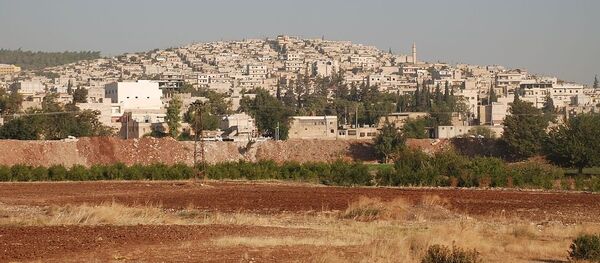 28 February 2018, 15:25 GMT
The units have been sent to Afrin to repel Ankara's "criminal aggression." According to the SDF leadership, the decision was taken because the international community failed to act in the face of what they call Turkish aggression.
Ankara kicked off its military assault on Afrin in order to eliminate the YPG, which it considers to be terrorists because of alleged associations with Kurdish insurgents in Turkey.
READ MORE: Turkey, Russia Have No Disagreements Over Ankara's Afrin Operation — Erdogan
Later in February Turkish officials said that a UN Security Council resolution urging a 30-day ceasefire across Syria does not apply to the terrorists and rejected calls to implement the truce in Afrin, pledging to continue operation.
Damascus has condemned the operation as a violation of Syria's sovereignty.
*Daesh (also known as ISIS/ISIL/IS) is a terrorist group banned in Russia