The incident occurred in the city of Salisbury, Wiltshire, in southern England. Local police reported a "major incident" of distress at a shopping center on Sunday. An eyewitness to the incident told the BBC that she saw a man and woman sitting on a bench, looking "like they'd been taking something quite strong."
She added that the woman appeared to unconscious while the man was making strange gestures with his arms. "They looked so out of it that I thought even if I did step in, I wasn't sure how I could help," she added.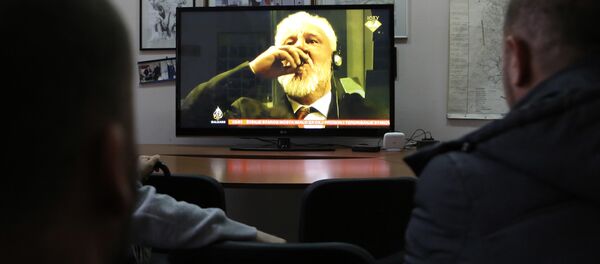 1 December 2017, 13:12 GMT
Paramedics arrived and transported the duo to Salisbury District Hospital, reported Wiltshire Police. The hospital later issued a statement of their own in which they implied that more than just these two were involved.
"SalisburyNHS is currently dealing with a major incident involving a small number of casualties, with a multi-agency response," Salisbury Hospital said. "We are not asking additional staff to come to site unless contacted directly."
A spokesman for the hospital told the Sun that the incident involved a small number of casualties. "It involves under 10 people, but I cannot say any more," he said. No fatalities have been reported.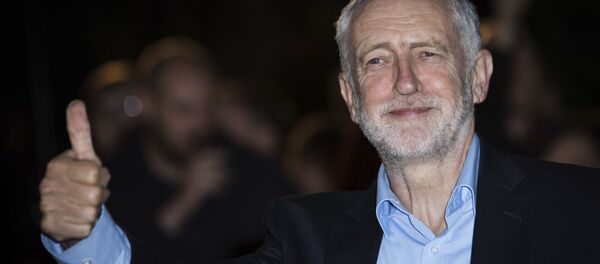 15 February 2018, 13:03 GMT
Unnervingly, Public Health England also involved themselves in the incident, deploying personnel from their Centre for Radiation, Chemical and Environmental Hazards to observe the victims. They added that the victims had been "decontaminated" and that there was no "wider risk" to the public.
The plot further thickened when it numerous British media sources reported that one of those affected was Sergey Skripal, a Russian military colonel and intelligence agent who was flipped by British intelligence agency MI-6. The double agent reportedly gave away numerous of his former comrades before being exposed and jailed by Russian authorities in 2004. Skripal was released as part of a spy exchange between Russia and the US in 2010.
Due to Skripal's involvement, British media speculated if the incident was a targeted attack against him. The Telegraph reported that Skripal had recently told the police he feared for his life, while the Sun reported that MI5 and MI6 are coordinating with local police to investigate the incident.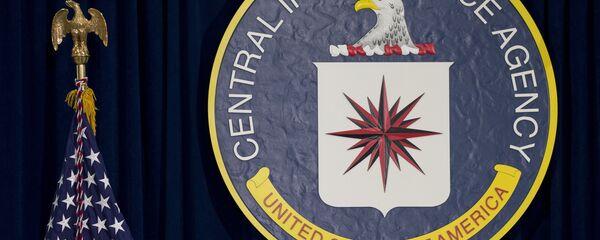 11 February 2018, 12:04 GMT
"This has not been declared as a counter-terrorism incident and we would urge people not to speculate," Wiltshire Police's Temporary Assistant Chief Constable Craig Holden told reporters. "However, I must emphasize that we retain an open mind and that we continue to review this position."
A spokesperson of the diplomatic mission told Sputnik on Monday that the Russian embassy in the United Kingdom had not received any requests from relatives or legal representatives of a man sent to a hospital in the town of Salisbury.
Local reports have claimed that emergency services believe the substance to be fentanyl, a powerful synthetic opioid commonly used as an anesthetic, but also is commonly mixed with heroin and sold as an illegal recreational drug.
The popularization of fentanyl, dozens of times stronger than heroin, has been linked to the dramatic increase of deaths from opioid overdoses, particularly in the US, which logged 20,000 fentanyl overdose deaths in 2016 alone according to the Center for Disease Control and Prevention.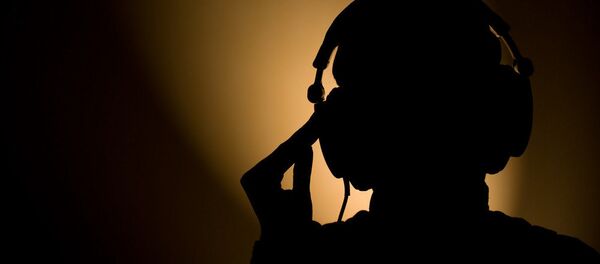 18 January 2018, 22:11 GMT
British outlets have also compared the incident to the death of Alexander Litvinenko, another former FSB agent and dissident who fled Russia for the UK in 2000. Litvinenko was infamously poisoned with polonium-210 in 2006.
London claimed Litvinenko, a frequent critic of Moscow, was assassinated by the FSB. In 2015, the US National Security Agency claimed to have intercepted Russian official communications that proved the British claim. Moscow has denied any involvement in the death, and Russian media has suggested that Litvinenko was actually killed by Russian millionaire and former State Duma member Boris Berezovsky, who left Russia after the election of Vladimir Putin in 2000.