Djibouti's government terminated a contract with Dubai's DP World late last month that stripped the port operator of its rights to run the Doraleh Container Terminal. Lawmakers on Capitol Hill believe Djibouti's government scrapped the deal in order to nationalize the port and then offer it as a gift to Beijing, Reuters reports. 
DP World said the move was illegal and has taken its concerns to the London Court of International Arbitration to help settle the dispute.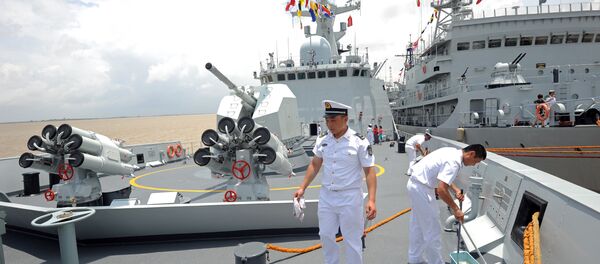 "If the Chinese took over that port, then the consequences would be significant," United States Marine General Thomas Waldhauser told House lawmakers on Tuesday.
Last July, the Chinese Defense Ministry opened up a naval logistics center in Djibouti a few miles from the US' Camp Lemonnier. The base's opening marked a notable step in the People's Liberation Army Navy's ambition to become a blue-water navy as it is China's first overseas military base.
"Djibouti happens to be the first — there will be more," Waldhauser said, noting that there are "some indications" Beijing is seeking more facilities in Africa.
Sputnik contributor Andrei Kots reached a similar conclusion last July, stating that it was quite unlikely Beijing would limit its overseas military presence to one base.
"China is increasingly focusing on the use of its armed forces for what they call 'protection of foreign interests' which lie far beyond the borders of the PRC [People's Republic of China]. This is mainly Africa and the Middle East," Russian military analyst Vasily Kashin told Sputnik last year.
A Chinese Foreign Ministry spokesman told reporters on Tuesday that Beijing hopes that "the US side can objectively and fairly view China's development and China-Africa cooperation."
According to Djibouti's Ports and Zones Authority, the Doraleh Container Terminal Management Company agreed to a deal with Pacific International Lines (PIL) to increase the port's capacity by 33 percent on March 6. While PIL is based in Singapore, it was founded by Chinese billionaire Yun Chung Chang. The shipping company claims to rank 11th "amongst the top container ship operators in the world."