Daesh (ISIS/ISIL)* is reportedly amassing thousands of fighters in eastern Syria, near the border with Iraq, in order to launch an offensive against the US-backed Syrian forces, Al-Masdar News reported Wednesday citing "well-informed sources."
The media outlet suggests that the terrorist organization is seeking to restore control over key regions lying along the Euphrates and Khabur rivers and proximate areas. The reason behind the alleged advance is to seize oil sites and large towns.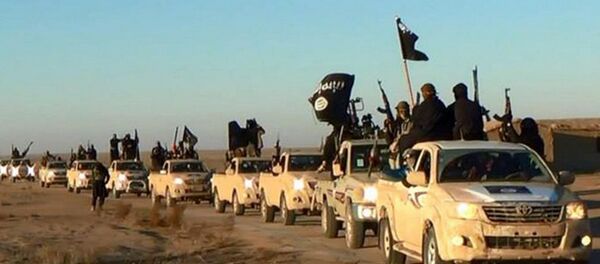 According to the news outlet, the US-backed Syrian military groups located in al-Hasakah and Deir ez-Zor are likely to become Daesh's primary targets. The report clarifies that these regions' defenses are relatively weak in comparison to those held by Syrian and Iraqi government forces.
In addition, thousands of US-backed fighters have left eastern Syria to counter Turkey's Operation Olive Branch in Afrin, the media outlet noted, adding that the US Air Force has recently decreased the number of airstrikes against the terrorist organization in Deir ez-Zor and al-Hasakah, thus indirectly providing it with an opportunity to regroup.
Daesh still has thousands of fighters on hand on the eastern shore of the Euphrates River and in the desert areas along the Syrian-Iraqi border to launch a major offensive, the media outlet added.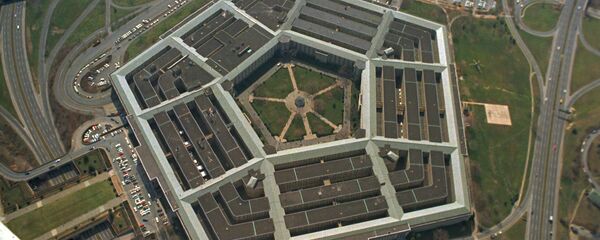 Meanwhile, fighters from the Syrian Democratic Forces (SDF) had been redeployed from east of the Euphrates Rivers to northwest Syria amid the clashes with the Turkish military forces, Pentagon spokesperson Adrian Rankine-Galloway
told Sputnik
on Tuesday.
The Kurdish People's Protection Units (YPG) — the backbone of the SDF — is regarded by Ankara as an affiliate of the Kurdistan Workers' Party (PKK), outlawed in Turkey.
Meanwhile, news emerged that Daesh has launched an offensive against the Syrian Arab Army (SAA) and pro-Syrian government forces along the western shore of the Euphrates River, allegedly seeking to attack government defenses near Al-Mayadeen.
"Military-affiliated sources report that ISIS [Daesh] militants attacked Syrian troops at the hilltop of Tal Ar-Rahbeh, which commands a considerable field of view over Al-Mayadeen," Al-Masdar News reported Wednesday.
Citing journalist Ibrahim Joudeh, the media outlet specified that such attacks by Daesh against SAA positions in the region "take place on a daily basis."
Speaking to Sputnik on March 7, Dr. David Cook, assistant professor of religious studies at Rice University and author of the book "Understanding Jihad," underscored that although the terrorist organization had suffered severe losses, the threat of Daesh's re-emergence still remains. He warned that the terrorist group is creating local no-go zones in Iraq and Syria.
Daesh, a Salafi jihadist terrorist organization, proclaimed itself a global caliphate and kick-started a large scale offensive in 2014 in Iraq and later in Syria. By 2015 the group had managed to seize large areas in western Iraq and eastern Syria, containing about 2.8 to 8 million people and imposed its own radical form of the Sharia law there.
As a result of the Russo-Syrian and US-led coalition's anti-terrorist efforts, the organization has lost over 90 percent of its territorial gains in Syria and Iraq, as well as its strongholds in Deir ez-Zor, Mosul and Raqqa.
*Daesh (also known as ISIS/ISIL/IS) is a terrorist group banned in Russia.