A report from the Gizmodo technology website suggests that Google has partnered with the US Department of Defense to assist it in developing artificial intelligence (AI) to analyze drone footage.
According to sources who spoke on conditions of anonymity, Google's involvement in the so-called Project Maven was not public, but was discussed inside the company when information about it was shared on an internal mailing list, sparking concern among employees.
READ MORE: Pentagon to Pour Extra Money in Hypersonic Weapons as Putin Reveals New Arms
The same sources indicated that the employees of the tech giant were furious with the company's decision to offer resources to the military for surveillance technology involved in drone operations.
"We have long worked with government agencies to provide technology solutions. This specific project is a pilot with the Department of Defense, to provide open source TensorFlow APIs that can assist in object recognition on unclassified data," a Google spokesperson told Gizmodo.
READ MORE: White House Silent as China Details Plans to Wrest AI Dominance from the US
He also added that the technology was for "non-offensive uses only."
"Military use of machine learning naturally raises valid concerns. We're actively discussing this important topic internally and with others as we continue to develop policies and safeguards around the development and use of our machine learning technologies," the spokesperson emphasized.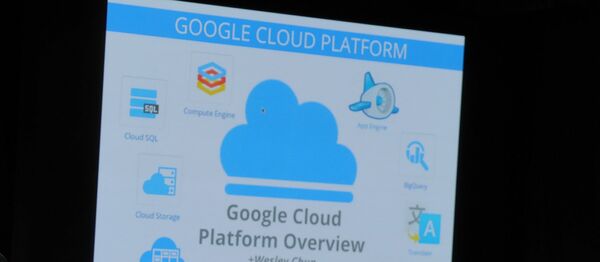 17 January 2018, 18:05 GMT
Project Maven, the Pentagon's project also known as the Algorithmic Warfare Cross-Functional Team (AWCFT), was established in April 2017. Maven's main objective is to identify various objects in drone footage using advanced computer vision, thereby removing that burden from human analysts, who cannot keep up with the vast amounts of daily data.
The Pentagon's spokesman has reportedly declined to clarify Google's role in the project.
"Similar to other DOD programs, Project Maven does not comment on the specifics of contract details, including the names and identities of program contractors and subcontractors," Gizmodo cited him as saying.