"No talks [on new START treaty] are being held at present. The most urgent task in this area is the settlement of the existing issues in the context of the implementation of the current START treaty," ministry's spokeswoman Maria Zakharova said.
The spokeswoman stressed that the count of strategic nuclear missile launchers allowed under the arms reduction treaty was being manipulated by the US side.
"These issues are related to the unilateral US withdrawal from the treaty's count of some of its strategic offensive weapons that Washington declares 'overhauled,'" Zakharova said.
The spokeswoman emphasized that until this issue was properly resolved, it would be premature to talk about any further steps in this area.
The treaty expires in 2021. Since the current agreement was developed in less than a year, there is still time and no grounds for hurry, the spokeswoman said.
READ MORE: Putin: Russia Creates Advanced Weapons Responding to US Scrapping Missile Treaty
The first START (Strategic Arms Reduction Treaty), a bilateral agreement between the United States and the Soviet Union on strategic offensive reductions was signed on July 31, 1991, with a duration of 15 years and an extension option and obliged the signatories to limit the number of warheads and delivery vehicles. The agreement remained in force until it expired in December 2009.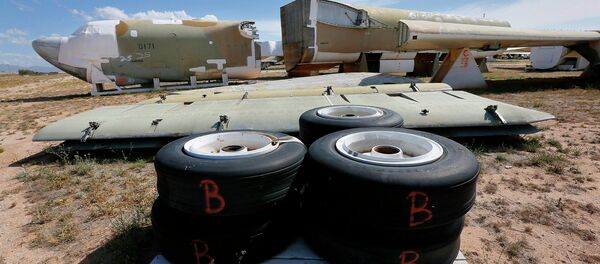 22 February 2018, 01:58 GMT
Negotiations on a new START Treaty began in May 2009, and the new agreement entered into force on February 5, 2011. Under the treaty, the United States and Russia were to meet the treaty's limits on strategic arms by February 5, 2018. An aggregate number of weapons on each side was not to exceed 700 deployed intercontinental ballistic missiles (ICBMs), submarine-launched ballistic missiles (SLBMs) and heavy bombers, 1550 warheads on the deployed ICBMs, SLBMs and heavy bombers, and 800 launchers.
On the designated date of February 5, the Russian Ministry of Foreign Affairs released data that the country possessed 527 deployed ICBMs, SLBMs and heavy bombers with 1,444 warheads and 779 delivery vehicles. In a US State Department press release on February 22, the country had 652 deployed weapons with 1,350 warheads and 800 delivery vehicles.
In the same release, on February 5, the Russian Foreign Ministry claimed the United States had reconfigured a certain number of submarine ballistic missile launchers and heavy bombers and that Russia "could not confirm that these strategic arms have been rendered incapable of employing SLBMs or nuclear armaments for heavy bombers" as specified in the treaty. The Ministry accused the US side of "arbitrarily" renaming launchers to exclude them as unspecified under the agreement.