The International Trade Commission of the British House of Commons released a report on March 7, warning that the United Kingdom's trading relations with up to 70 other nations are facing a "cliff edge" when the transitional period in which Britain leaves the European Union begins in March 2019.
The Commission comprised representatives of the Conservative and Labour parties as well as the Scottish National Party and the Democratic Unionist Party of Northern Ireland, with the latter two being especially vocal about their countries' representation in determining the how Britain's exit from the EU is implemented.
International Trade Committee warns existing UK deals with other countries could collapse following Brexit
MPs ring alarm bells about agreements Britain currently enjoys through its doomed membership of the bloc
https://t.co/OtRA1YJ7uF

— The Left Wing UK (@TheLeftWingUK) March 7, 2018
​The report's authors have called upon the government of Prime Minister Theresa May to "roll-over" the existing trading arrangements, which at present are technically between the European Union and the 70 other countries, into bilateral relationships. As a member of the European Customs Union, Britain's access to the markets of these 70 countries is based on its status as an EU member-state, meaning that as it leaves the bloc it will no longer enjoy the reciprocal benefits that come from EU membership, leaving it in an "asymmetric" partnership similar that currently existing between Brussels and Turkey.
Both Britain and the EU have agreed to a transitional period of approximately two years as they decide the future shape of their relationship. Exactly what the terms of their relationship will be during the transition itself has not been negotiated with almost exactly a year before it is slated to begin.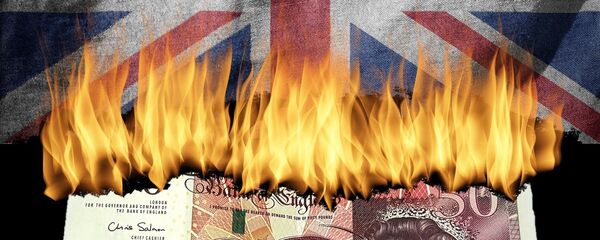 20 September 2017, 16:05 GMT
A suggested solution to the conundrum would include negotiating Brussels' recognition of the United Kingdom as a "de-facto EU territory" for the purposes of the transition, so as to keep the country's trading relationships as unchanged as possible.