"We do know more about this substance. We must let the police carry on this work, and they will share more information this afternoon," Rudd said as quoted by Sky News.
The statement comes after earlier this day, the UK Metropolitan Police said that Skripal and his daughter remained in critical condition.
"They are currently being treated at hospital for suspected exposure to an unknown substance. Both remain in a critical condition in intensive care," the statement read.
According to the police, cordons have been put in place "at a further scene near Solstice Park in Amesbury. This is linked to the investigation and is a precautionary measure."
"Officers have carried out CCTV enquiries and spoken to a number of people as part of the inquiry, and they are now appealing to anybody who visited Salisbury town centre and surrounding areas on Sunday afternoon and has not yet spoken to police to get in touch. They are keen to speak to anyone who visited Zizzi restaurant on Castle Street and The Bishop's Mill pub in The Maltings," the statement read.
Earlier this day, The Times newspaper reported that UK police and MI5 security service were considering various versions of the Salisbury incident involving Sergei Skripal, including a state-sponsored assassination and a personal dispute.
According to the newspaper, citing its sources in the UK government, apart from state-sponsored assassination attempt the police are also considering alternative theories, for example, that the murder might have been set up in order to undermine the image of Russia and President Vladimir Putin.
The investigators plan to look into the deaths of Skripal's wife, who passed away from cancer in 2012, and his son, who died last year in St. Petersburg, as part of the probe, the news outlet added.
Moscow's Reaction
Commenting on the situation, Russian Foreign Ministry spokeswoman Maria Zakharova said that the suspected contamination incident is being used to fuel the anti-Moscow campaign.
"The fact that the incident was immediately used to fuel the anti-Russian campaign in Western media is particularly noteworthy, the speculations are spread even before the situation is clarified," Zakharova told a briefing, adding that Moscow did not have any information about the cause of the incident.
The spokeswoman noted that Russia had not received any official requests from the United Kingdom for its assistance in the investigation into the case so far.
"We do not possess information about what could have caused this [incident]. At the same time, we want to draw your attention to the fact that the incident with Skripal has been immediately put to use to further promote a anti-Russian campaign in Western media space… This is not the first time when something like this has happened. For example, do you know how the story with [oligarch Boris] Berezovsky or [financier Alexander] Perepilichnyy ended? Of course not… We did not receive any information through official channels, either," Zakharova told a briefing.
On Tuesday, Kier Pritchard, the temporary chief constable of Wiltshire Police, said that the major version of the Salisbury incident had not been established so far.
READ MORE: Moscow Urges UK to Probe Ex-'Spy' Skripal's Case Before Blaming Russia — Reports
On Monday, Wiltshire police said that a man and a woman were found unconscious on a bench at a shopping center in Salisbury, adding that both people were "in a critical condition" and being treated for suspected exposure to an unknown substance. It was then confirmed that the man was Skripal, who was granted asylum in the United Kingdom after a US-Russia spy exchange, while the woman was his daughter Yulia.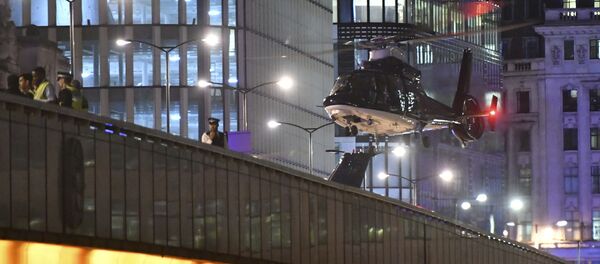 20 February 2018, 15:42 GMT
Kremlin spokesman Dmitry Peskov refused to comment on the media reports about Moscow's alleged involvement in Skripal's possible poisoning, adding that such accusations "were not long in coming." He added that Moscow was "open to cooperation" in the investigation into the case.
In 2006, Skripal was sentenced in Russia to 13 years in prison for cooperating with the UK Secret Intelligence Service MI-6 and transferring names of Russian intelligence agents working undercover in Europe. In 2010, then Russian President Dmitry Medvedev signed a decree pardoning Skripal.