Shawn Martinbrough, who has illustrated Black Panther, Batman, Hellboy and Captain America, recently spoke at the Pentagon Conference Center about the importance of inclusion and diversity in comic books. Historically, Martinbrough observed, diversity wasn't 'excluded' from the comic book industry, but the characters were mostly a reflection of the people writing the comics at the time. As his career has expanded and he has found himself in high demand, he has been able to elevate black comic book characters from sidekicks and supporting acts to lead characters. Maj. Dee Randolph, Cyber and Space Strategy Branch Chief, told the Air Force's entertainment liaison office:
"Shawn's experience resonated with me because I am usually the only cyber female and African American in the room, and as I grow in rank, it is even more pronounced. As a minority you need to have tenacity, so you can be eventually recognized for the abilities you bring to the table. You too can be the first if it hasn't been done."
Martinbrough's words met with a positive response from the audience, with Maj. Chris Owens, the Air Force Reserve Policy Integration Chief of Congressional Inquiries, saying, "It's important to constantly ensure that diversity is represented because it helps people who are not familiar with other cultures to be more informed."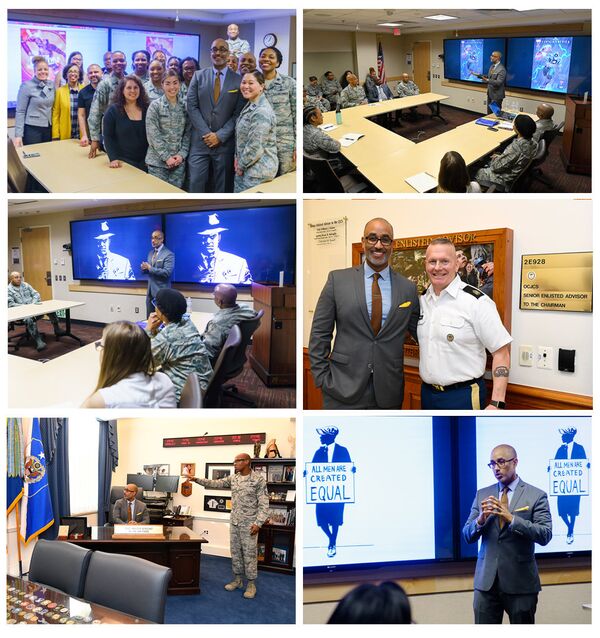 Shawn was invited to speak to Air Force officers at the Pentagon about his career as an artist, drawing iconic comic book characters and the importance of representation
As Martinbrough sees things, creating images representing his race is empowering, not just for him, but for other black people too. At a recent TEDx event, he said:
"Art inspires art, creativity feeds creativity. Everyone in this room has this power, whether or not you're an artist and you draw some of the most iconic brands in the world, or you are simply having an interaction with someone you just met, we all have the power, that is the power of representation."
However, there is perhaps a darker side to Martinbrough's well-meaning statements. Sputnik spoke exclusively with Casey Gane-McCalla, author of Inside the CIA's Covert War in Jamaica. He commented:
"I'm not surprised that Martinbrough has been talking to the Pentagon about the power of comic books as comic book characters have been used for military and law enforcement propaganda since their inception. For years Captain America, Superman and Batman were used to promote the American military and demonize their Nazi, Japanese and later communist enemies."
Marvel and the Military
The relationship between the military and comic book publishers — especially Marvel — is very close. In World War 2, Marvel and DC produced comic books specifically designed for military audiences, to help boost morale. In the 1980s Marvel produced The 'Nam, a fictionalized version of real events from the Vietnam War 20 years earlier which was edited by a veteran of that war. From 2005 to 2010 they also went into co-production with the Army and Air Force Exchange Service to make the first volume of The New Avengers. This was a series that was only available to military personnel, as part of the Pentagon's "America Supports You" program.
As Gane-McCalla observed, the power of more diverse characters in this government-authorized entertainment is primarily in recruiting people who might otherwise not think of joining the military:
"One way to recruit people of color into the military is through comic books, violent cartoons, movies and video games which give the message that violence solves problems and that good people need to kill 'bad' people. Black violent heroes who fight for 'good' or 'America' give the sense that America is a nice diverse place with diverse 'heroes'."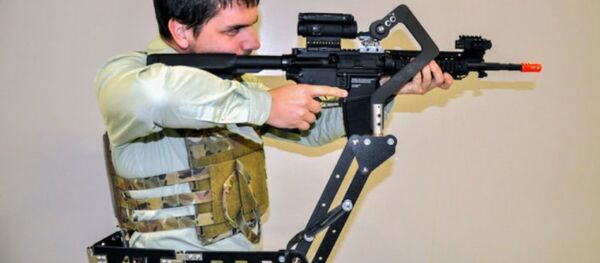 Meanwhile, the Pentagon supported the film adaptations of
Hulk
,
Iron Man
and
The Avengers
, though in the latter film there was a
falling out
over the sequence where SHIELD tries to nuke New York City to repel an alien invasion. Representatives from the Pentagon's entertainment liaison offices regularly attend the San Diego Comic-Con, alongside
officials
from NASA and the Department of Homeland Security. Reports from the Air Force's Hollywood office cite Comic-Con as an "annual key outreach and networking event."
Diversity Controversies
For all Martinbrough's good intentions, the recent diversity kick in comic book entertainment has resulted in frequent controversies, and sometimes a backlash. In October 2016 the United Nations announced that they were appointing Wonder Woman as an ambassador for empowering girls and women. Within weeks over 44,000 people had signed a petition objecting to this appointment, which was then scrapped.
"It is alarming that the United Nations would consider using a character with an overtly sexualised image at a time when the headline news in United States and the world is the objectification of women and girls." — Petition against UN Wonder Woman appointment
A year later, in October 2017, a breakfast held by Marvel for comic book retailers at the New York Comic-Con went array very quickly, as vendors raised numerous objections about Marvel's ordering systems and distribution deals. A small number also complained about Marvel's increasingly diverse approach to its characters, with some shouting "homo," "freaking females" and "black." The meeting was quickly shut down and, as news of the argument spread, Marvel responded by posting a video of comic book legend Stan Lee (himself a former Army intelligence officer) praising the diversity of the Marvel Universe.
​Black Panther and Fake News
These controversies continued with the latest Marvel film, Black Panther. In the run-up to its release, internet activists encouraged people to boycott the movie and to give it negative reviews as part of a campaign objecting to its largely black cast. Meanwhile, some commentators previewed Black Panther as "the most important movie black people will see, EVER." Gane-McCalla disagrees, saying:
"Black Panther was a good movie but it was far from the most important movie black people will see, maybe after every Spike Lee movie before 1996, Robert Townsend's first three movies, hundreds of documentaries and other movies based in reality. I'm happy to see the movie make money and the black actors get exposure and have doors opened up for black film talent.
The fact is however that Black Panther is about a fictional country that has no basis at all in Africa. The character and his fictional homeland were created by a white man Jack Kirby, for Marvel and the movie was made by Disney."
This cultural conflict over the symbolic importance of Black Panther spilled over into fake news, with false reports circulating of racially-motivated assaults on filmgoers. One twitter user claimed that he and his girlfriend had been attacked by a black teenager as they queued up to see the film, but used a picture of a Swedish woman who had been assaulted in a bar some weeks earlier. The account has now been suspended.
READ MORE: How the NSA and CIA Use Porn for Black Ops
This ongoing identity politics struggle has caused many to overlook the more important propaganda value of Black Panther — not that it is pro-black, but that it is pro-CIA. Gane-McCalla highlighted this, saying:
"This comes back to the most problematic elements of Black Panther. The insertion of CIA agent Ross, a hero who saves the day and helps the noble African king. Of course anyone who knows anything about Patrice Lumumba, Nelson Mandela, Idi Amin or Mobutu or Gaddafi knows that the CIA does not tend to help noble African leaders, they wind up assassinating and or overthrowing them, and supporting brutal dictators and Islamic Extremists. Creating a false idea that CIA agents are heroic white saviors helping noble African kingdoms is the most unbelievable part of the movie."