On Wednesday, Tusk delivered a statement in Luxembourg on the draft guidelines on the framework for the future relationship with the United Kingdom focusing on a number of issues, including the ones related to the free trade agreement (FTA).
"In the FTA we can offer trade in goods, with the aim of covering all sectors, subject to zero tariffs and no quantitative restrictions. But services are not about tariffs… why we cannot offer the same in services as we can offer in goods. And it's also why FTAs don't have detailed rules for financial services. We should all be clear that also when it comes to financial services, life will be different after Brexit," Tusk said, as quoted by the European Council's press service.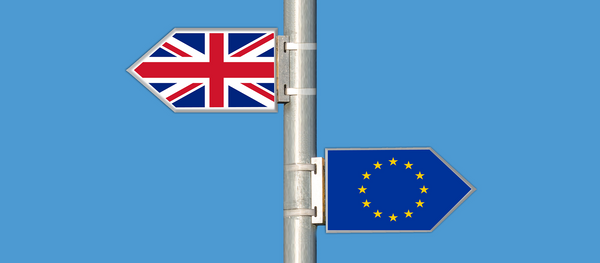 The EU official added that the services were "about common rules, common supervision, and common enforcement" and were aimed at ensuring integrity of the market and financial stability and thus could not be covered by the same deal.
The United Kingdom is currently part of the EU single market but if London leaves it after Brexit, the country will have to negotiate new trade deals with its partners.
Brexit talks between London and Brussels officially started in June and are due to be completed by the end of March 2019.