New Delhi (Sputnik) — Building on the bedrock of India and Russia's strong relationship, the two nations have set a target for $30 billion in bilateral trade by the year 2025. In a conversation with Sputnik, Deepak Bagla shared the details of the Indian initiative to give a fillip to trade and investments between the two strategic partners.
READ MORE: Russia, India Approve Mechanism for Trade Barrier Elimination
Sputnik: What is Russia Plus? And what is its significance for India-Russia relations?
Deepak Bagla: Russia Plus, which works within the remit of Invest India — the investment promotion and facilitation agency of the Indian government, is a one-stop solution for investors that provides handholding support, including business advisory, policy guidance, location assessment, assistance with regulatory approvals, issue redressal and expansion support.
This cell will be the key to push Russian investments in India in non-traditional sectors, with Delhi and Moscow aiming to give economic hefts to the bilateral strategic partnership.
READ MORE: 'Proceed But With Caution' Says Economist as India Mulls Rupee-Ruble Trade Pact
© Invest India
Deepak Bagla, CEO of Invest India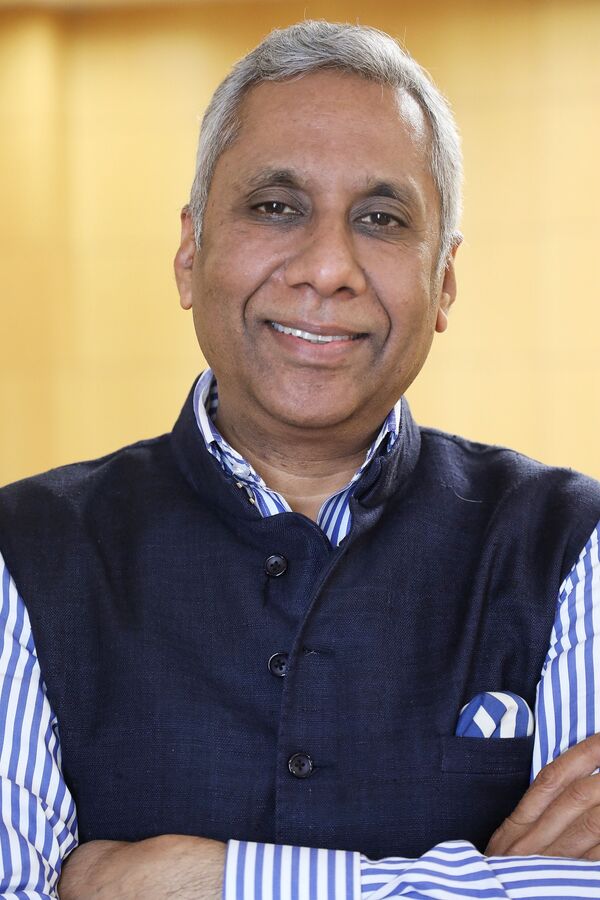 Deepak Bagla, CEO of Invest India
Sputnik: Which are the areas in which you envision enhanced cooperation between Indian and Russian businesses?
Deepak Bagla: Areas that have been prioritized for Russian investments in India and JVs include agriculture, medical equipment, pharmaceuticals, start-ups, capital goods (metallurgy), food processing and civil aviation.
Other non-defense areas in which India is seeking Russian expertise include energy corridor deep-ocean technology to harness rare earth metals, shipbuilding, inland waterways, IT sector and harnessing natural resources in the Arctic region where Russia has ownership of 15 out of a total of 19 ports.
Another key development is the Russia Direct Investment Fund (RDIF) or RDIF — Russia's sovereign wealth fund, which has now agreed to fund $500 million (convert to rubles) into a $1 billion (convert to rubles) fund to promote mutual investments in infrastructure and technology projects.
READ MORE: Russia Agrees to Lower LNG Prices for 20-Year Contract With India
Sputnik: Could you share the success of Russia Plus so far?
Deepak Bagla: Russia Plus is an outstanding example of success with few parallels in the world. It underscores the government's willingness to partner and work collaboratively with Russian investors.  Not only does the Russia desk contribute to greater FDI flow, but the presence of compatriots working collaboratively with Invest India provides a much greater comfort and confidence to the Russian investors, especially those who are new to India.
We have witnessed significant interest from Russian investors, through a surge of queries across sectors. With more than $1,500 million in (convert to rubles) investments in the pipeline, we are working with at least 20 Russian companies in facilitating their India investment plans.
Invest India has concluded three pacts with Roscongress (Russia's business promotion agency), Business Rossiya (Business Russia) and the Business Council for Cooperation with India (BCCI) to promote businesses and investments in each other's countries.
The views and opinions expressed by Speaker in this article are those of the speaker and do not necessarily reflect the position of Sputnik.