Manafort made the plea on Thursday before federal judge T.S. Ellis III in Alexandria, Virginia. He stands accused of 23 charges: preparing, filing, and subscribing to false tax returns; failing to report foreign bank accounts; bank fraud; and conspiracy to commit bank fraud. Ellis set the trial date for July 10.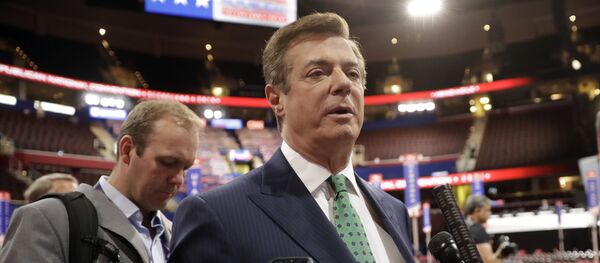 28 February 2018, 15:15 GMT
Should Manafort be convicted, he could face as many as 270 years in prison — but federal sentencing guidelines call for only four or five years.
His business partner Rick Gates was slammed with similar charges in late February. Both men were also charged with conspiracy against the US and making false statements in October, some of the first indictments in the Mueller probe. Manafort was also charged with conspiracy to launder over $30 million and failing to register as a foreign agent, and could face additional decades in prison if convicted.
After the February indictment, Manafort spokesman Jason Maloni announced that his client was innocent in a statement. "The new allegations against Mr. Manafort, once again, have nothing to do with Russia and 2016 election interference/collusion," the statement said. "Mr. Manafort is confident that he will be acquitted and violations of his constitutional rights will be remedied."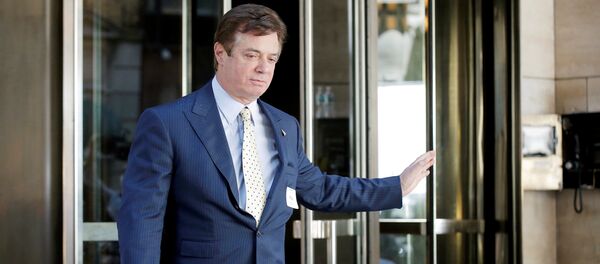 23 February 2018, 21:52 GMT
Gates had the February charges against him dropped because he pleaded guilty to the October charges and agreed to cooperate with Mueller's investigation. Mueller was appointed to investigate alleged ties between the Trump campaign and Russian actors in August 2017.
Both men served as lobbyists for former Ukrainian President Viktor Yanukovych and his Party of Regions from 2004 to 2010. None of the charges levied against Manafort pertain to his work on the Trump campaign, and both the Trump team and Russia have maintained that there was no collusion.