"No, I stopped doing it long ago. Yet, I loved it. As is known, this was my job for many years," he said, when asked a joke question on whether he had been recruiting anyone during the G20 Hamburg summit in July, on the sidelines of which Putin had his first meeting with US counterpart Donald Trump.
During the interview, Putin also shared his memories of his work as a KGB agent.
When asked how accurate Soviet assessments and projections of the developments in the then German Democratic Republic (GDR) had been, he found it difficult to answer.
"Frankly speaking … that is a difficult question for me … The point is that I was an ordinary staff member. I did not do any information or analytic work. So, I cannot tell you in specifics what information from the GDR and other missions reached its ultimate consumer … You had better ask [Soviet leader Mikhail] Gorbachev," he clarified.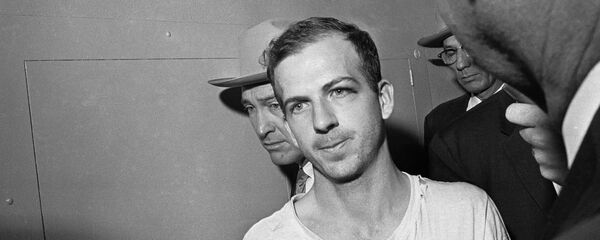 10 November 2017, 16:03 GMT
Putin added that he had been involved in recruitment and worked with the network of intelligence agents, as well as with illegal agents.
The president characterized intelligence agents as people of a unique and special nature, pointing to their convictions, intellect and moral qualities, and described his work for the KGB as "colossal experience."
From 1985-1990, Putin worked as a KGB agent in the East German city of Dresden.