The USS Carl Vinson and a two-ship escort docked in the Vietnamese port of Da Nang on Monday. Its 5,000-sailor complement will participate in technical exchanges and sports matches with the Vietnamese military as well as humanitarian work at orphanages and a center for victims of Agent Orange, a carcinogenic herbicide sprayed over 12,000 square miles of Vietnamese land during the war.
Hanoi has estimated that 3 million Vietnamese people suffered adverse health effects such as hernias and extra fingers and toes from their exposure to Agent Orange, although the US government has challenged that figure.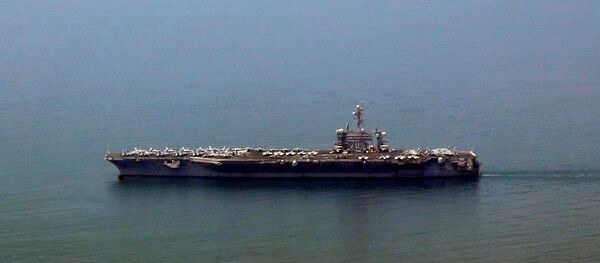 "[The USS] Carl Vinson being here, me being here, this is about Vietnam. This is about our relationship with Vietnam, both from a military relationship and from a comprehensive partnership relationship," Vice Adm. Phillip Sawyer, commander of the US 7th Fleet, said to reporters on Tuesday.
Beijing was less than pleased. The Global Times, an outlet owned by the Chinese Communist Party and often used to express unofficial stances of the Chinese government, wrote that "China's vigilance and unhappiness are inevitable, but we don't think that the USS Carl Vinson's Vietnam trip can stir up troubles in the South China Sea."
This refers to the land dispute between China and Vietnam over the Paracel and Spratly Islands in the South China Sea, with the two nations even skirmishing over the islands in 1988. The two socialist nations agreed to more peaceful resolutions to future disagreements in November 2017, but the dispute remains unresolved.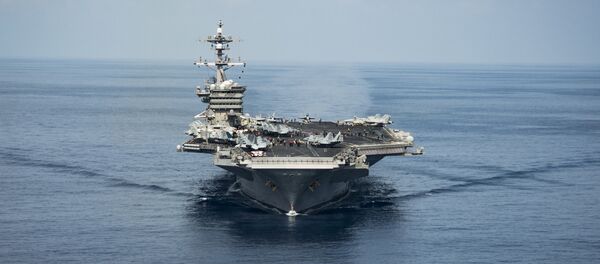 19 February 2018, 12:21 GMT
The South China Sea naval dispute is further complicated by US Navy vessels frequently patrolling the region to ensure Freedom of Navigation rights are respected — a sticking point for Beijing, which claims the sea as their sovereign territory.
The Global Times added that "enhanced military exchanges between Washington and Hanoi will not generate any special tools to pressure China. The strain is more at the psychological level and will not have any effect if China ignores it."
So China really wants you to know that they don't care. Gotcha.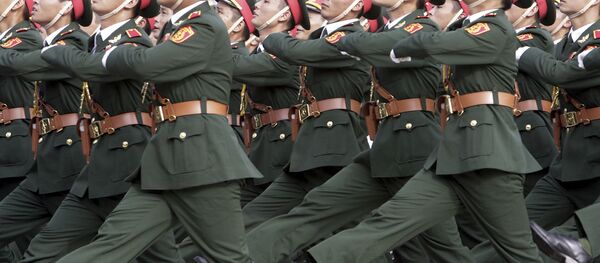 14 February 2018, 06:48 GMT
In January, US Defense Secretary James Mattis visited Vietnam and spoke to the strengthening ties between the US and Vietnam. "We recognize that relationships never stay the same. They either get stronger or they get weaker and America wants a stronger relationship with a stronger Vietnam," Mattis told Minister of National Defense Ngo Xuan Lich at the time.
The Vietnam War left between 1 and 3 million Vietnamese people dead and inflicted untold devastation on the southeast Asian nation, so it naturally casts a long shadow on relations even four decades after its conclusion. But the US and Vietnam have found common ground in recent decades in response to an resurgent China.
In 1979, China attacked Vietnam in retribution for a Vietnamese invasion of neighboring Cambodia and destruction of the government of infamous Beijing-backed dictator Pol Pot. Vietnam repelled the Chinese attack, although much of the capital of Hanoi was destroyed and the two nations engaged in frequent border skirmishes until 1990.