In a statement released on Twitter, Interior Minister Aryeh Deri stated that the law would be used in order protect Israeli citizens from Palestinians.
"It is another deterrent tool that will be operated against permanent residents who plan to carry out attacks against Israeli citizens," Deri stated. "I will activate it to maintain the security of Israeli citizens."
Journalist and filmmaker Dan Cohen discussed the recent announcement with Sputnik Radio's Loud & Clear.
​"I don't think it's unfair to call is ethnic cleansing," Cohen told show hosts Brian Becker and John Kiriakou. "I'd say this policy is comparatively moderate to what Avigdor Lieberman, Israel's current defense minister, called for when he said… Palestinian citizens of Israel who are disloyal to the state should be beheaded with an axe."
"This is not the first time we've seen these kinds of statements and there's been a long term policy of ethnic cleansing in Jerusalem in an effort to Judaize the city… remove the Palestinian inhabitants in order to make way for Jewish-only colonies," he added.
"When Trump said that Jerusalem was off the table for Palestinians… it's a nod and a wink to these types of policies."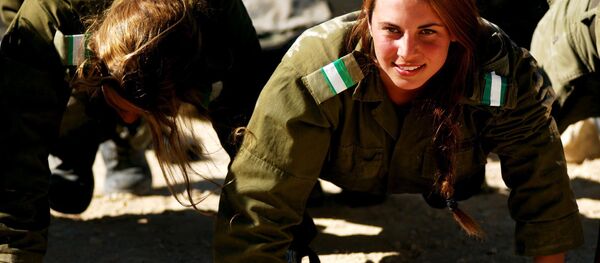 The notion of Israel expecting and demanding loyalty is outrageous, the journalist told Kiriakou.
"It's chutzpah for the Israeli government to demand loyalty from Palestinians when they simply don't have rights… some Palestinians in East Jerusalem are considered permanent residents, but they're not considered full citizens and millions of Palestinians are unable to vote… this is anything but shocking."
For Cohen, however, the breach of loyalty law is just a "continuation of policy that the US has supported for decades and decades regardless of who the president is."
"[US President] Donald Trump's rhetoric and Israeli policy is just much more honest and out in the open than it was before," he told Becker. "As long as this far-right, proto-fascist Israeli government is in power and has total power and impunity, not only from the Trump Administration, but also from senators and congressmen… there's no hope there."