"For sure, we believe that this is a step in the right direction. We have heard about this agreement only today. I hope that it will be implemented. It is needed to normalize the situation around the Korean Peninsula," Lavrov said at a press conference in Ethiopian capital of Addis Ababa where he on an official visit.
"It shouldn't end up with a talk only, but pave the way to a comprehensive political dialogue aimed at the settlement of nuclear problem on the Korean Peninsula based on the principles approved at the six-party talks and in the UN Security Council," Lavrov stressed.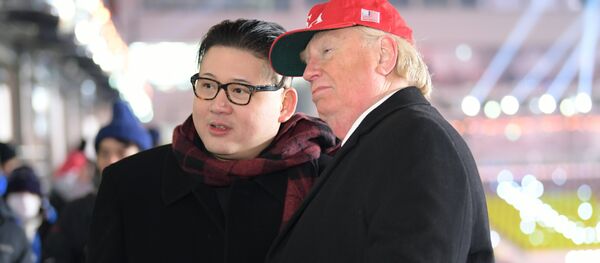 South Korean
 National Security Adviser Chung Eui-yong said at a White House briefing the day before that Trump had agreed to meet with Kim by May to achieve permanent denuclearization. At the same time, the North Korean leader also 
agreed to halt nuclear tests
.
The announcement of a meeting between the US and North Korean leaders comes after months of contentious exchanges. Last fall, Trump called Kim Jong-un a "rocket man" that was on a suicide mission. Kim, for his part, said Trump's comments exhibited "mentally deranged behavior."