"The question is whether we [Belgium] are the [US] friends," Vandermarliere told reporters and noted that the tariffs will affect numerous subcontractors of German car manufacturers "in such case the damage will amount to 2 billion euros."
US President Donald Trump said in a phone call with Australian Prime Minister Malcolm Turnbull earlier in the day, he discussed fair trade and developing a security agreement with Australia to avoid imposing tariffs on Canberra. 
READ MORE: Australian Prime Minister Praises US Decision to Exempt Canberra From Tariffs
Earlier this month, the US signed an order that imposes 25 percent tariffs on steel imports and 10 percent duties on aluminum exports. The action will go into effect in 15 days.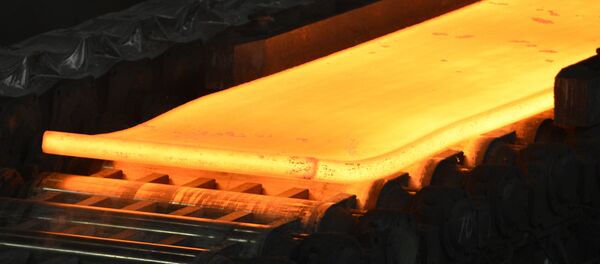 The White House noted that it may make an exception for the countries, which persuade the US administration that their products do not threaten US national security, such as Сanada and Mexico, among others.
Some countries, such as South Korea, are striving for being removed from the new tariff plan as it can greatly undermine their economy.
Last week, International Monetary Fund (IMF) Managing Director Christine Lagarde warned that, if implemented, the tariffs could lead to a trade war that would have grave macroeconomic consequences. EU Trade Commissioner Cecilia Malmstrom stated the European Union would consider new tariffs on multiple US products, including peanut butter if Trump followed through on his pledge to impose steel and aluminum tariffs.