The pair were found unconscious on a bench in Salisbury last Sunday and are in a critical condition at a hospital. An inquiry has found that they were exposed to a nerve agent, a highly toxic chemical. The case is being treated as an attempted murder.
Meanwhile, Wiltshire Police Chief Constable Kier Pritchard said that a total of 21 people were treated for potential exposure to the nerve agent with several of the force's police officers among them.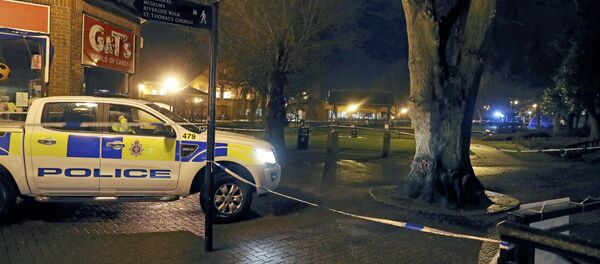 Metropolitan Police counter-terrorism chief Mark Rowley said earlier, that hundreds of detectives, forensic specialists, analysts and intelligence officers from the Metropolitan Police and Wiltshire Police were investigating the incident. There were also reports saying that government scientists have identified the nerve agent, but have not disclosed what the exactly the substance is.
Shortly after the incident, UK Foreign Secretary Boris Johnson threatened a response if it appears that Moscow was involved. Russian Foreign Ministry called for thorough investigation before drawing conclusions on who was behind the attack.