"We welcome France's commitment to the principle of 'Make in India' in regards to the implementation of projects in the defense industry. I believe that the agreement signed today to provide logistical support to the two countries' armies is a turning point in the history of our close military cooperation," Modi said.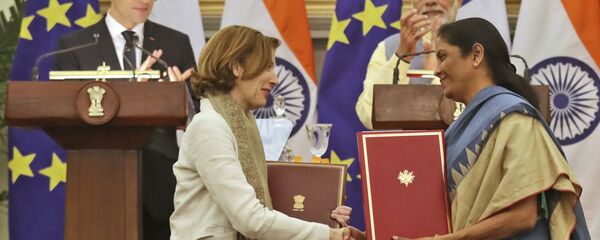 Macron is currently on his first visit to India since he assumed presidential office in May 2017. The visit started on Friday and will last through Monday.
During Macron's visit, the two countries signed 14 agreements on cooperation in strategic areas, such as nuclear energy, cybersecurity, education, environment and urban development.
In terms of the defense and security cooperation, India and France have agreed to work on the protection of classified information, countering radicalization and terrorism as well as ensuring freedom of navigation in the Indian and Pacific Oceans.