Jahangiri also said that it is necessary to connect the railway systems of both countries and the sides are planning to construct a bridge and a 30-kilometer section of the railway.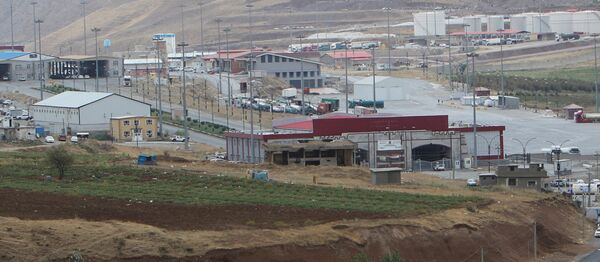 5 October 2017, 13:22 GMT
"By doing this, Iraq will be able to get access to Central Asia and China, and the Iranian railways will reach the Mediterranean [region]," the first vice-president added, as quoted by the agency.
Jahangiri is currently on a visit to Baghdad to hold talks with the country's officials.
In December, Iraqi Prime Minister Haider Abadi declared an end of the country's fight against the Daesh* as Iraqi troops re-established complete control over the country's Syrian border. This came after years of violent fighting, that brought significant damages to the country's infrastructure.
READ MORE: Terrorist Ideology Should Be Eradicated After Daesh Military Defeat — Iraqi PM
The Kuwait International Conference of Iraq Reconstruction and Development, which was held in February, managed to raise $30 billion in direct aid, loans and investments for the post-war reconstruction of Iraq's economy, according to Kuwaiti Foreign Minister Sabah Al Salim Sabah.
*Daesh (Islamic State/IS/ISIL/ISIS) is a terrorist organization banned in Russia