"The BBC is taking the unprecedented step of appealing to the United Nations because our own attempts to persuade the Iranian authorities to end their harassment have been completely ignored," Hall said as quoted by the broadcaster on Monday.
According to the BBC, the appeal will be made at a meeting of the UN Human Rights Council in Geneva.
In October 2017, the BBC reported that it had made an urgent appeal to the United Nations with a request to protect the interests of employees working in the Persian service who are subjected to pressure and persecution by the Iranian authorities.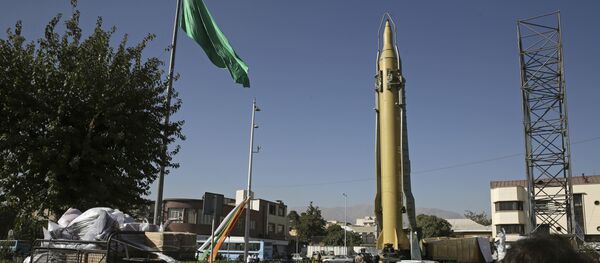 In August 2017, the broadcaster said that Iran had frozen the assets of 152 current and former employees and contributors of BBC Persian, which had been largely banned in the country since 2009, and accused them of "conspiracy against national security." According to the broadcaster, its employees and their families living in Iran have already been repeatedly subjected to intimidation by the country's authorities.
BBC Persian television was launched on January 14, 2009. In summer 2009, Iranian authorities expelled BBC World Service correspondent Jon Leyne in the follow-up to the country's presidential election. Since then, Tehran has repeatedly accused the broadcaster of violating Iran's security.
In 2015, the Iranian Culture Ministry said it would let some BBC journalists temporarily work in the country, limiting the maximum duration of stay to one week.