The cross-party Foreign Affairs Committee of the British House of Commons on March 12 released the results of a report criticizing what it claims is the Conservative Government's failure to define what it means by the phrase "Global Britain" when describing their envisioned future outside of the European Union.
Many of the so-called "Hard Brexiteers" of the Conservative Party, such as Foreign Secretary Boris Johnson, International Trade Secretary Liam Fox and Environment Secretary Michael Gove, have advocated the United Kingdom's severing of all institutional economic links with the European Union and unilaterally eliminating tariffs from imports under the guise of completely "free trade."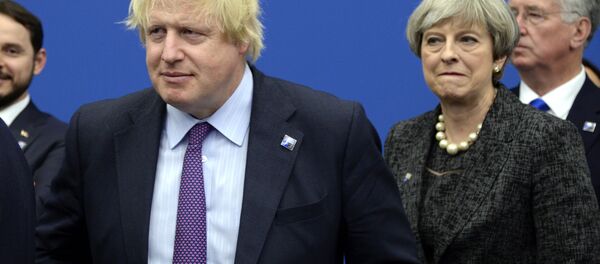 14 February 2018, 12:34 GMT
The report's authors posed specific questions to the Government on exactly what kind of international posture it intends Britain to have once it has left the EU. Such questions include which bilateral and multilateral relationships must be prioritized and what can Britain offer to other countries that would make it an attractive country to deal with around the world?
Among the recommendations put forward by the report is for Whitehall to declare how it intends to use Britain's current membership of groups such as the G7, NATO, the UN Security Council and the Commonwealth to support and augment its post-European position. It also particularly cautioned the Government not to allow a repetition of its failure to secure the election of a British Judge to the International Court of Justice, saying that Britain's failure to strengthen international mechanisms of justice could erode domestic support for further international engagement.