"'Building economy of trust' is the main topic of the forum chosen this year, which reflects one of the most important goals that we are facing today," Oreshkin said.
Russian Central Bank Governor Elvira Nabiullina pointed out that building the economy of trust was a way to solve the differences reducing the potential global growth.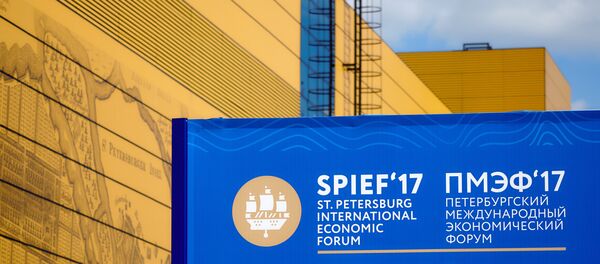 "The key topic of the forum ''Building economy of trust' is a dialogue on solving the differences, which are decreasing the potential global growth: from inequality to reviving protectionism and at the same time looking for responses to common challenges: technological, demographic, energy and others. The main topic of the Russian agenda is economic growth under new circumstances," Nabiullina said.
She added that the Russian economy had overcome consequences of the crisis and now the new model of economic growth was forming.
SPIEF, which is held annually in Russia's second largest city of St. Petersburg, is a major global platform for communication between business representatives and discussion of crucial economic issues. The next forum will be held on May 24-26. French President Emmanuel Macron and Japanese Prime Minister Shinzo Abe are expected to visit the event.