At the time, Putin was the acting president of Russia, and he had flown to Gudermes, Chechnya, on New Year's Eve to congratulate the joint forces of the Russian federal troops and to participate in an awards and decorations presentation ceremony.
The current head of Chechnya, Ramzan Kadyrov, said those were "parlous times" for the Republic.  
"The helicopter was unable to land," he said in the documentary published on Russian social media.
The official announcement was that the charter flight was unable to land because of the bad weather, but what really happened was that the helicopter came under fire, Kondrashov noted.
"I assumed that it was fireworks because it was the New Year's Eve, but the pilots said: 'What fireworks? We are under attack,'" the president recalled.
According to Igor Sechin, now chief executive of Rosneft and, at the time, deputy head of administration, Putin immediately ordered an alternative route using ground transport, although the roads were known to be mined. On their return one land mine was triggered but, by good fortune, no one was injured.
READ MORE: Comedy Gold: NATO Pans Russian Humor Contest as Nefarious Kremlin Tool
Kondrashov remarked that it was decided at the time to not make the incident publicly known.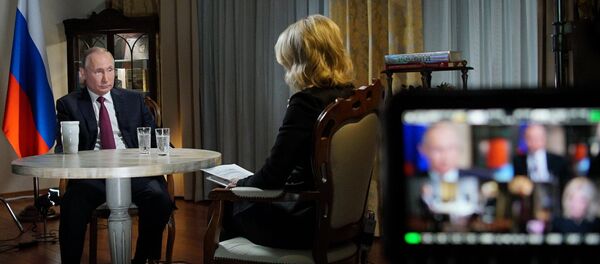 The 1994-1996 First Chechen War saw conflict between Russia's federal forces and the self-proclaimed Chechen Republic of Ichkeria (CRI), established in violation of Russian law. The instability prompted the creation of illegal armed groups in Ichkeria and neighboring regions.
The Second Chechen War began in 1999, following a number of terror attacks targeting civilian infrastructure and residential buildings in Russia, targeting the nation's largest cities of Moscow and St. Petersburg, among others.
The CRI was abolished de facto by the Russian army in 2000, and eliminated completely by 2007.
By 2009, Russian forces had killed all major CRI terrorist leaders and had ended the counter-terror operation regime in the region.