"All the practical, scientific, technical and manufacture-related issues have already been overcome. The facilities that are necessary for [the manufacture] of the number of [Sarmat] missiles ordered by the Defense Ministry, are ready," Borisov told the Krasnaya Zvezda newspaper.
On March 1, Russian President Vladimir Putin said during his annual address to the Federal Assembly that Russia had started the mass production of the hypersonic weapon Avangard, capable of travelling intercontinental distances in dense layers of the atmosphere at speeds faster than Mach 20.
"The Avangard system, mentioned by the president, is well-tested… We have a contract for the mass production of these systems," the minister stressed.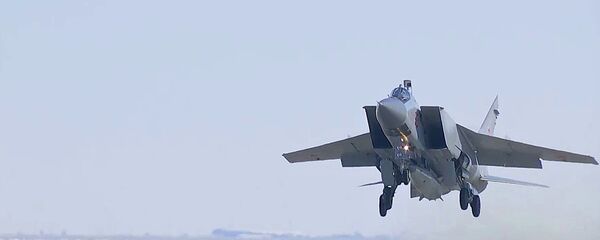 Borisov added that the Russian Defense Ministry would soon start the disposal of intercontinental ballistic missiles Satan.
Speaking of the newest hypersonic Kinzhal missiles, the minister noted that they could hit aircraft carriers, destroyers and cruisers of a potential enemy.
Borisov also said that Russian military will soon start the disposal of intercontinental ballistic missiles R-36M2 "Voevoda" (NATO reporting name SS-18 Satan).