On Saturday, The Times reported, citing a defense source, that the United Kingdom was considering a boycott of the 2018 World Cup if Moscow was found to be behind the attack on Skripal and his daughter Yulia. The news comes just a couple of days after UK Foreign Secretary Boris Johnson warned in his remarks to parliament that London could reconsider the level of its representation at the FIFA competition in Russia.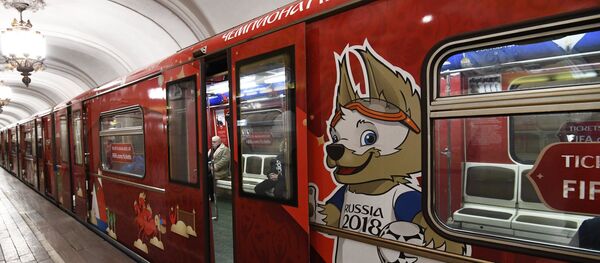 14 February 2018, 16:02 GMT
On March 5, local police said that a man and a woman were found unconscious on a bench at a shopping center in Salisbury, adding that both people were "in a critical condition in intensive care" and being treated for suspected exposure to an unknown substance. The man and woman were later confirmed to be Skripal and his daughter.
In 2006, Skripal was sentenced in Russia to 13 years in prison for cooperating with the UK Secret Intelligence Service MI-6 and transferring names of Russian intelligence agents working undercover in Europe. In 2010, then Russian President Dmitry Medvedev signed a decree pardoning Skripal.
Russia will host its first FIFA World Cup from June 14 to July 15. The matches will take place in Kaliningrad, Kazan, Moscow, Nizhny Novgorod, Rostov-on-Don, Samara, Saransk, Sochi, St. Petersburg, Volgograd, and Yekaterinburg. The United Kingdom will be represented at the sports event by the England national football team that will play with the national teams of Belgium, Panama and Tunisia during the group stage. The teams of Northern Ireland, Scotland and Wales did not qualify for the 2018 World Cup.