Directorate 4, a Telegram channel monitoring the security situation in Iraq and Syria, reported the find, saying that US MRE (Meal, Ready-to-Eat) individual field rations packaging was found in the terrorists' cave.
"Daesh shelter found by Iraqi forces in southern Mosul."
The channel explained that in addition to caches of weapons and ammunition, the Iraqi military has also been finding these kinds of Daesh (ISIS)* underground shelters where the jihadists could get a bit of rest and relaxation. Directorate 4 added that it can be assumed that some of these secret facilities continue to be used.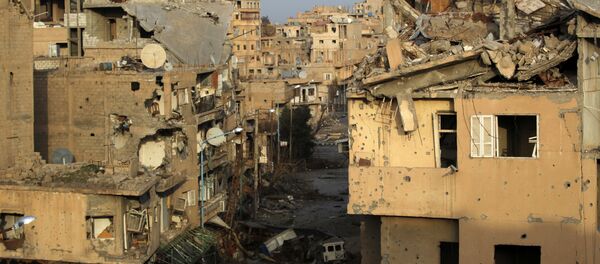 The Syrian and Iraqi militaries have been finding large stocks of weapons, ammunition, and other supplies in territories once controlled by Daesh. On Monday, Syrian Army units
discovered
a massive pile of US and European-made weapons inside Daesh hideouts near the eastern Syrian city of Deir ez-Zor.
Daesh declared a 'caliphate' in Iraq in 2014, capturing Mosul, the city's second-largest city, and expanding west into Syria. With the combined efforts of the Iraqi military and the Kurdish militias and the support of the US-led coalition, the terrorist group was driven out of Iraq; the Syrian Army and its Russian and Iranian allies have fought to liberate the Daesh-controlled areas of Syria, with Kurdish forces doing their part in northern Syria. As of late February 2018, the terrorists' holdings have been reduced to a few isolated pockets of territory in eastern Syria.
*Terrorist group banned in Russia.