Last year the US Navy sent three aircraft carriers to conduct training drills near the peninsula. Typically, carriers also take part in the annual Key Resolve and Foal Eagle exercises, which are coming up, but a new report suggests the carriers may be left out this year.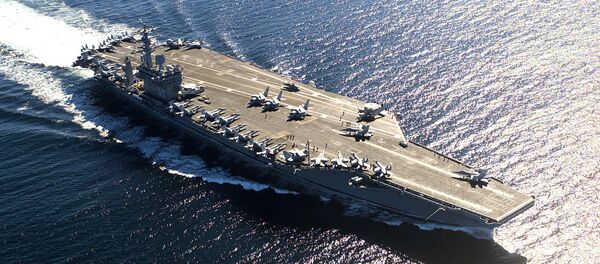 9 November 2017, 19:06 GMT
"While the US aircraft carriers have taken part in South Korea-US exercises in the past, it has been decided that none will be coming for the Key Resolve and Foal Eagle exercises," a South Korean Defense Ministry source told Hankyoreh last week, adding, "there is a possibility no nuclear submarines will be coming, either."
The Pentagon has yet to confirm whether certain vessels or personnel are being kept out of the exercises. The South Korean official insisted the decision had nothing to do with the recent easing of tensions between Seoul, Pyongyang and Washington.
Trump verbally accepted an invitation to meet with Kim last week, stating that he expected "tremendous success" in solving the problem of a nuclear-capable North Korean state.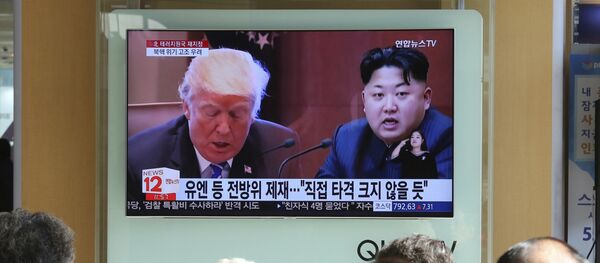 On Monday, Pyongyang appeared to have cold feet, though. "We have not seen nor received an official response from the North Korean regime regarding the North Korea-US summit," a spokesman for the South Korean Ministry of Unification told reporters March 12.
Pyongyang is approaching the summit "with caution and they need time to organize their stance," the spokesman noted.
Nevertheless, Kim has expressed a willingness to sign a peace agreement with the US and establish formal diplomatic ties with Washington and Seoul, South Korean media reported Monday. Kim has reportedly agreed in principle to hold off on ballistic missile and nuclear weapons development while the window of time to reach an agreement with the US is still open.