"Assets like the ScanEagle will significantly improve the [Philippine military's] ability to detect terrorist activities, piracy activities and territory encroachment," said Sung Kim, the US ambassador to the Philippines, during a meeting with reporters on Tuesday.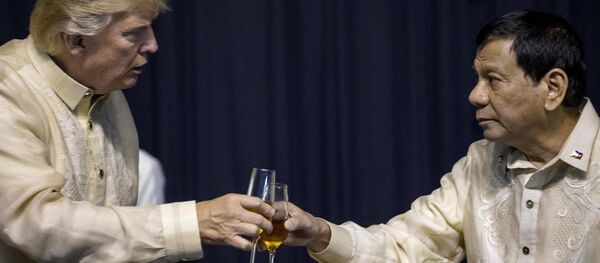 21 February 2018, 23:57 GMT
The Philippines government purchased the six ScanEagle drones for approximately $13 million. While unarmed, the drone fleet is expected to gather valuable information during reconnaissance missions. The aircraft are also expected to conduct humanitarian assistance and support disaster relief efforts when needed, Philippine Defense Minister Delfin Lorenzana said Tuesday, Channel News Asia reports.
According to the US State Department, Abu Sayyaf militants in the southern part of the Philippines have been friendly with Daesh and Osama bin Laden and they engage in kidnappings for ransom, beheadings, extortion and assassination. The group "seeks a separate Islamic state for the country's Muslim minority," a Council on Foreign Relations fact sheet on Abu Sayyaf noted.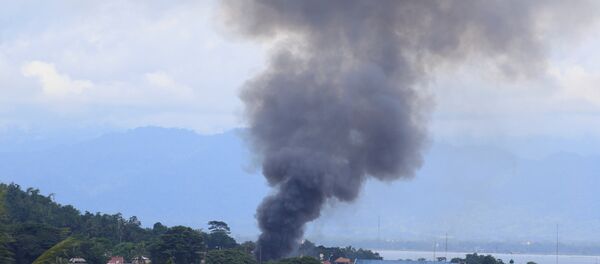 Abu Sayyaf and the Maute militant group fought a five month battle with Philippine government forces last year in Marawi, in the south of the country. The terrorist alliance sought to raise a Daesh flag in the city, the Philippine armed forces said at the time. More than a thousand fighters died during the conflict in total, while 87 civilians were killed. An estimated 1.1 million people were displaced by the crisis.
"With a number of security issues confronting our country today, there is a need to upgrade our nation's armed forces," Lorenzana noted.