"Such bellicose, irresponsible claims of the US representative are outrageous and extremely concerning … Necessary response measures will be taken in this case," the Russian ministry said.
READ MORE: Moscow Exposes Nusra's Chemical Attack as US Warns It's Ready to Act in Syria
The ministry's statement comes after US Ambassador to the United Nations Nikki Haley said that the United States was prepared to act on the use of chemical weapons in Syria "if we must." According to Haley, the United States struck at the Shairat airbase, after a chemical attack in Syria's Khan Sheikhoun on April 4, 2017, as the UN Security Council "was unable to take action."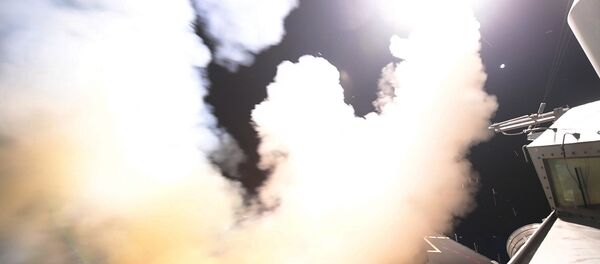 Earlier in the day,
the Chief of the Russian General Staff Valery Gerasimov said that
Moscow had reliable information about militants preparing to falsify a government chemical attack against civilians. He noted that "in several districts of Eastern Ghouta, a crowd had been assembled with women, children and old people, brought in from other regions, who were to represent the victims of the chemical incident."
On March 12, Syrian government forces found a clandestine workshop for the manufacture of chemical munitions while sweeping through the village of Aftris in Eastern Ghouta after militants withdrew from the community.
This founding came after on February 26, the Anadolu Agency reported that the infamous White Helmets, who have constantly falsified facts and information, claimed that the Syrian Government had deployed chlorine gas against the town of Al-Shifoniya in Eastern Ghouta.
READ MORE: Russian MoD: E Ghouta Militants Struggle After Call for Separation From al-Nusra
When commenting on allegations of the Syrian army's use of chlorine in Eastern Ghouta, Syrian President Bashar Assad said that they are aimed at justifying an attack on Damascus.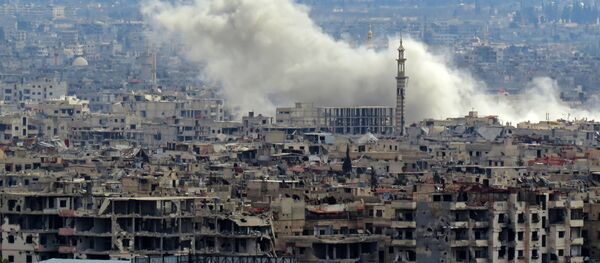 After the alleged use of chemical weapons in Eastern Ghouta in January, US Secretary of State Rex Tillerson said that Damascus could be using chemical weapons; he also said that Russia is responsible for the victims because of its engagement in Syria.
The Russian Foreign Ministry back then said that Washington was spreading propaganda against Moscow in an attempt to demonize the Syrian government and subsequently topple it, underscoring that the information on the chemical attacks used by the United States was uncorroborated. Damascus, in turn, has constantly denied being in possession of chemical weapons, the destruction of which had been confirmed by the OPCW report.