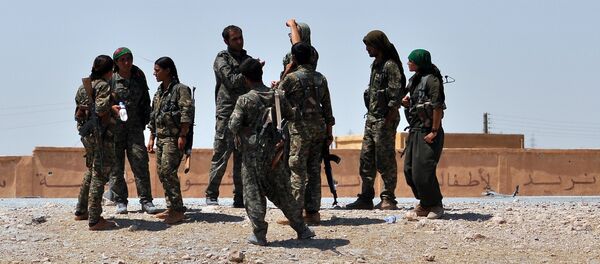 According to the media outlet, a total of 1,100 square kilometers of the Afrin region have been cleared of Kurdish forces during the operation.
On January 20, Ankara, jointly with the opposition Free Syrian Army forces, launched Operation Olive Branch in Afrin in order to "clear" Turkey's Syrian border from the terrorist threat. Turkey considers the Democratic Union Party (PYD), a Kurdish political party in northern Syria, and the Kurdish People's Protection Units (YPG) militia to be linked to the Kurdistan Workers' Party (PKK), listed as a terrorist organization by Ankara.
Damascus has condemned the operation as a violation of Syria's sovereignty.