Russian Foreign Ministry spokeswoman Maria Zakharova said Tuesday that none of the British media outlets will be allowed to work in Russia, if London bans Russia Today television in the UK.
"I can tell you right now that no British mass media outlet will be allowed to work in our country if they [the UK authorities] close RT," Zakharova said in the "60 Minutes" program aired on Rossiya 1 television.
The development comes after RT received a letter from OFCOM earlier in the day that stating the regulator will consider the "implications for RT's broadcast licenses" following UK Prime Minister Theresa May's speech before parliament.
OFCOM stated: "The letter to RT said that we would carry out our independent fit and a proper assessment on an expedited basis, and we would write to RT again shortly setting out details of our process."
UK PM Theresa May said on Monday it was "highly likely that Russia was responsible for the act against Sergei and [his daughter] Yulia Skripal," adding that Moscow had until Tuesday to reveal the details of its Novichok nerve agents program to the Organization for the Prohibition of Chemical Weapons (OPCW). 
May also stated London will consider the poisoning as the use of force on its territory if Moscow doesn't respond.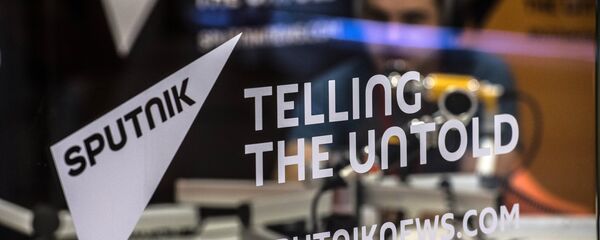 23 February 2018, 17:01 GMT
After the speech, Labour MP Chris Bryan asked May if it was possible to stop "broadcasting its propaganda" in the United Kingdom. May then replied that the "further measures" against the channel will be announced later in the week.
RT has been under pressure for its critical and alternative news coverage in Europe and the United States. In the United States, the broadcaster had to register as a foreign agent in 2017 at the demand of the Department of Justice. In 2016, the European Parliament passed a resolution stated that Moscow was waging an information war, using such news outlets as RT and Sputnik.