"I hope Afrin will be taken under control before tonight," he told the heads of local administrations in Ankara.
The source in Erdogan's administration later told Sputnik that the president meant that the city would be taken in a full siege.
Erdogan also revealed his plans on northern Iraq in the course of Ankara's anti-terrorist operation.
"We are checking the terror nests in northern Iraq at every chance. Soon, we will stomp very strongly on the terrorists there," the Turkish president noted.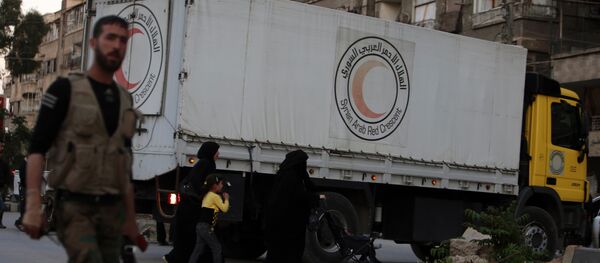 One of the leaders of the YPG units in Afrin, Rojhat Roj, told Sputnik that the Turkish Armed Forces and the Free Syrian Army are approaching Afrin from the eastern flank. According to him, Ankara continues massive shelling of the area.
Roj also refuted the reports that the Syrian pro-government forces, who had earlier arrived in Afrin to defend the city, were leaving the area.
Erdogan's statement comes after on Tuesday, the Turkish General Staff reported that the Turkish military surrounded the Kurdish-held Syrian city of Afrin in the course of its Operation Olive Branch.
READ MORE: Turkish Armed Forces Reportedly Lost Over 40 Servicemen Since Start of Afrin Op
On March 12, the Anadolu news agency reported, citing military sources, that Turkish Armed Forces and Free Syrian Army were advancing toward Afrin, and at that time they were 1.5 kilometers southeast of the city center. According to the media outlet, a total of 1,100 square kilometers of the Afrin region have been cleared of Kurdish forces during the operation.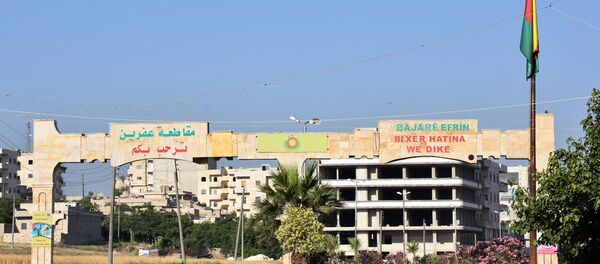 On January 20, Ankara, jointly with the opposition Free Syrian Army forces, launched
Operation Olive Branch in Afrin
in order to "clear" Turkey's Syrian border from the terrorist threat. Turkey considers the Democratic Union Party (PYD), a Kurdish political party in northern Syria, and the Kurdish People's Protection Units (YPG) militia to be linked to the Kurdistan Workers' Party (PKK), listed as a terrorist organization by Ankara.
In the wake of the start of Ankara's Olive Branch Operation in Afrin, Damascus has strongly condemned the offensive, calling Turkey's move "a violation of the country's sovereignty." In response, Turkish Foreign Minister Mevlut Cavusoglu said that preservation of the territorial integrity of Syria is the common goal of Ankara and Damascus and the Turkish troops are not going to attack government forces in Syria.