On Tuesday, US President Donald Trump announced that CIA Director Mike Pompeo would become a new secretary of state, while Haspel, who previously served as the CIA deputy director, would be promoted to the post of director.
Bad Sign
In 2002, Haspel was in charge of a secret prison in Thailand that used torture on suspected terrorists. Two Saudi Arabian citizens, Abu Zubaydah and Abd Rahim Nashiri, both currently held in Guantanamo, were waterboarded while at the "black site" overseen by Haspel.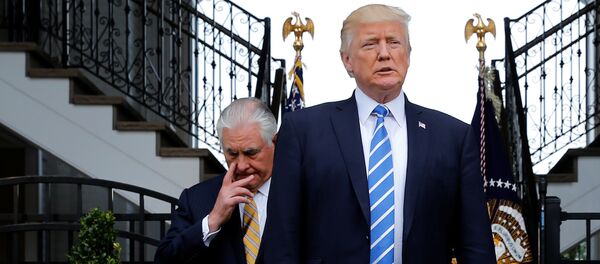 The European Centre for Constitutional and Human Rights (ECCHR), a non-governmental organization, actively involved in denouncing US use of torture in Guantanamo and elsewhere, demanded in 2017 that Haspel be arrested if she travels to Europe.
The NGO is also demanding that several European states conduct a joint criminal investigation into the CIA and US army torture programs in 2002-2006, Andreas Schueller, head of ECCHR's International Crimes and Accountability program, told Sputnik.
"The ECCHR thinks Gina Haspel should stand trial to defend herself against the allegations that she was involved in torture and she shouldn't be appointed to any position. It's a really bad sign that she should be named as CIA director," Schueller said.
Some US lawmakers, such as Republican Senator John McCain, have been critical of Haspel. McCain urged the new CIA head to explain "the nature and extent of her involvement in the CIA's interrogation program during the confirmation process."
Good Deputy
However, other members of the Congress have been more welcoming. Dianne Feinstein, a Democratic senator, told reporters that, to her knowledge, Haspel was "a good deputy director of the CIA."
READ MORE: 'Runs Through People Quickly': Trump Has 'Business' Management Style — Analyst
The senator said she had talked to Haspel about her involvement in interrogations and expressed hope that the agency had learned something from its experience using enhanced interrogation techniques.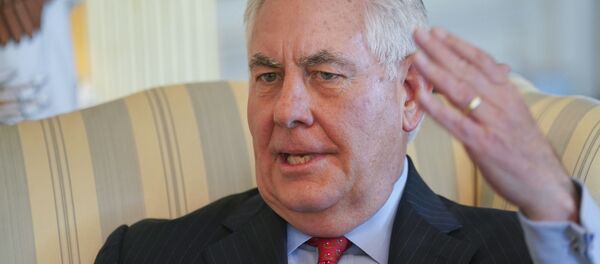 Former Director of National Intelligence James Clapper said Haspel was a "tremendous officer" and that she would be "good for the Intelligence Community."
Nicola Tournay, communication director of the Belgian People's Party, pointed out that human rights cases brought forward by the ECCHR could be "one-sided," focusing on the treatment of terrorists rather than the fight against them.
"The Human Rights cases brought forward are most of the time one-sided: armed drones should not be used to fight terrorists, tough interrogation techniques should not be used on terrorists," Tournay told Sputnik.
The United States has faced many accusations over the Guantanamo Bay detention camp, including the allegations of torture. The detention facility was established as part of the Global War on terror, a large-scale campaign declared by Washington after the September 11 attacks in the United States.
READ MORE: Five Things to Keep Updated on Ms. Haspel, New Head of US' CIA
Trump has expressed support for waterbroading. The US president pointed out in an interview last year, when asked about his attitude toward torture, that it was necessary to "fight fire with fire."
Haspel has to obtain a confirmation from the Senate before she may take over her new office, and she is extremely likely to have to answer the questions about her involvement with torture. The association with the prison in Thailand means that, despite wide respect in professional circles, Haspel remains a controversial choice of a director.