"I can only confirm that we hold talks with Russia and other parties, and we hope that they will be successful. The Russian side is fully aware of the details," the ambassador said when asked about the possible risks for Russian companies that plan to develop the gas field.
READ MORE: Lebanon Working to 'Prevent Israeli Greed on Land, Sea' Amid Wall, Gas Disputes
In February, Israeli Minister of National Infrastructure, Energy, and Water Resources Yuval Steinitz said that Israel was ready to resolve differences with Lebanon by diplomatic means. At the same time, Total said that the exploration work of the consortium at Block 9 would not affect the disputed territories with Israel.
Lebanon's Prime Minister Saad Hariri emphasized during talks with outgoing US Secretary of State Rex Tillerson in February that his country has the right to explore and develop potential oil and gas reserves in its territorial waters.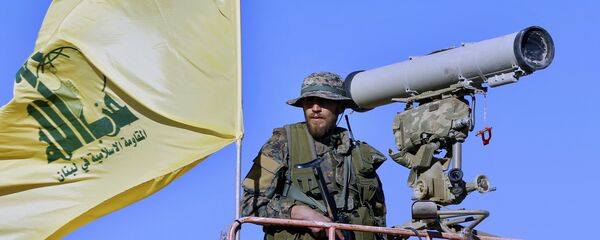 1 February 2018, 09:19 GMT
In December 2017, the Lebanese government approved provisions for the right to explore two energy blocks — Block 4 and Block 9 — in Lebanon to the consortium of natural gas producer Novatek with France's Total and Italy's Eni. In February, the companies signed relevant agreements; the Russian share amounted to 20 percent, while Total and Eni each got 40 percent. However, in late January, Israeli Defense Minister Avigdor Lieberman said that Block 9 belonged to Israel and that the companies participating in the tender were making a big mistake.