"We are now considering the Prime Minister's update," the representative said.
RT Editor-in-Chief Margarita Simonyan expressed hope that the broadcaster would not be deprived of its license in the United Kingdom by the country's Office of Communications (Ofcom) amid the scandal surrounding the poisoning of Russian ex-spy Sergei Skripal on British soil.
READ MORE: Russia to Ban All UK Media Outlets if RT Closed in Great Britain — Moscow
Earlier in the day, May said in the parliament that the future of RT channel's broadcasting in the country should be determined by "independent Ofcom" rather then by the UK government amid calls for RT's license withdrawal in the country in the light of Russian ex-spy Sergei Skripal's poisoning on British soil.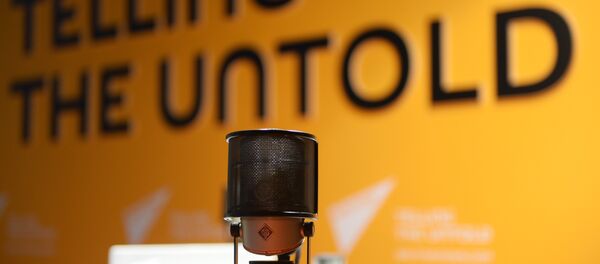 On Monday, several UK parliament members called on the government to impose restrictive measures on RT, including the revocation of its broadcasting license in the country, in the wake of Skripal's poisoning. On Tuesday, Ofcom said that it had sent a letter to the license-holder of the RT TV channel, informing about the possible restrictions on the channels' broadcasting in the country if Russia found involved in the Salisbury incident. RT Editor-in-Chief Margarita Simonyan, in turn, suggested that if RT was deprived of its license in the United Kingdom, Russia would adopt similar measures with respect to the UK media in the country.
Simonyan's assumption was then confirmed by Russian Foreign Ministry's spokeswoman Maria Zakharova, who said that no British media outlet would work in Russia in case RT was stripped of its broadcasting license by London. Russia's media watchdog Roskomnadzor, for its part, warned that it would adopt immediate measures against UK media outlets in case Ofcom made good on its threats.
READ MORE: Ofcom Vows to Review Possible Measures Against RT Over Skripal's Case
On March 5, UK police said that a man and a woman, later identified as Skripal and his daughter, were found unconscious on a bench at a shopping center in Salisbury, adding that both people were "in a critical condition in intensive care." On Monday, May said that Russia was "highly likely" responsible for the Salisbury incident.
Russia has rejected any involvement in Skripal's poisoning. According to Russian Foreign Minister Sergey Lavrov, no facts proving Russia's involvement in the incident have been provided by the UK side.