"The DFB counts on dialogue, not on a boycott. Bridges between people must overcome the militancy of the powerful ones. A boycott would not make any difference. Instead, the 2018 Olympic Games in South Korea demonstrated that sport can localize a conflict and bring people together," Grindel said as quoted by the Bild newspaper.
READ MORE: UK Calls for Urgent UNSC Meeting on Skripal Case
Earlier in the day, UK Prime Minister Theresa May announced expulsion of Russian diplomats from the UK over the poisoning of former intelligence officer Sergei Skripal and stressed that London will suspend all high level contacts with diplomatic officials from Moscow, including during the upcoming World Cup in Russia.

On March 6, UK Foreign Secretary Boris Johnson said that the representation of the United Kingdom at the upcoming FIFA World Cup in Russia should be reconsidered amid allegations against Moscow of being behind the poisoning of former Russian intelligence officer Sergey Skripal in Salisbury.
Skripal and his daughter Yulia were found unconscious earlier this month on a bench at a shopping center in Salisbury. Both of them remain in critical condition and are being treated for exposure to a chemical.
On Monday, UK Prime Minister Theresa May said that it was "highly likely" that Russia was responsible for the suspected poisoning and threatened to apply harsh response measures.
READ MORE: Russia Fears Nothing, Language of Ultimatums to Fail — Envoy to EU on Skripal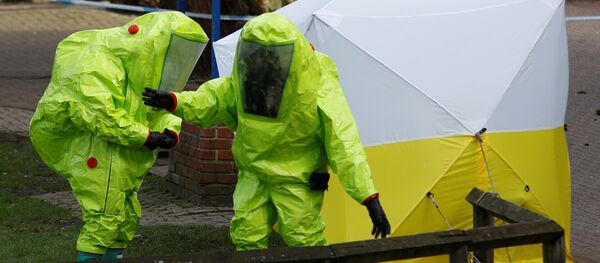 Russian presidential spokesman Dmitry Peskov said the Kremlin has no information on what could have caused the apparent attack and noted that Moscow was ready to cooperate with the UK investigation. Foreign Minister Sergey Lavrov pointed out that no facts proving Russian involvement in the incident have been provided by the UK side.
Russian Foreign Ministry's spokeswoman Maria Zakharova said Tuesday that the accusations were aimed at undermining trust in Russia as the organizer of the 2018 FIFA World Cup.
Russia will host its first FIFA World Cup from June 14 to July 15. The matches will take place in Kaliningrad, Kazan, Moscow, Nizhny Novgorod, Rostov-on-Don, Samara, Saransk, Sochi, St. Petersburg, Volgograd, and Yekaterinburg.