"We are not satisfied with the information provided so far about the state of health of Sergey and Yulia Skripal. We demand consular access to them," the ambassador said.
Earlier in the day, Yakovenko was summoned to the UK Foreign Office, where he was informed that 23 Russian diplomats had been declared persona non-grata.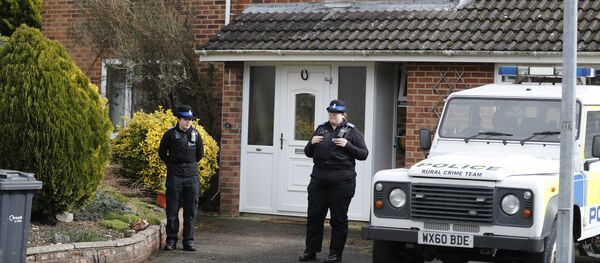 On Monday, May said that it was "highly likely" that Russia was responsible for the recent attack on Skripal since the substance used to poison Skripal and his daughter Yulia was identified as a Novichok class, military-grade nerve agent developed in Russia. May demanded an explanation for the poisoning and threatened to apply harsh response measures.
On March 4, Skripal, who had been accused of espionage on behalf of London and later granted an asylum in the United Kingdom after a US-Russia spy exchange, and his daughter were found unconscious on a bench at a shopping center in Salisbury. Both of them remain in critical condition and are being treated for suspected exposure to a nerve agent.
READ MORE: Skripal Poisoning: 'UK Could End Up Looking Very Foolish' – Former Guernsey MP
Russian officials have rejected London's claims of Moscow's involvement in the attack on Skripal and said that the United Kingdom's ultimatum-like demands of explanations were unacceptable.
On Tuesday, Russian Foreign Minister Sergey Lavrov said that Moscow was ready to cooperate with London on this case within the framework of the Chemical Weapons Convention. Lavrov added that Russia had requested access to all the case materials.
Earlier in the day, the United Kingdom called for an urgent meeting of the UNSC to update its members on the case. The UNSC meeting will be held at 19.00 GMT on Wednesday.