"Unfortunately London has chosen a language of ultimatums. I can say from the start that a language of ultimatums in relation to Russia doesn't work. Russia fears nothing. It has regrets, yes. I regretted to hear the debates in the British Parliament and the official statements. Instead this situation should be properly sorted out, Russia should have been invited to take part in the investigation," he told Euronews.
READ MORE: Ofcom Vows to Review Possible Measures Against RT Over Skripal's Case
UK Prime Minister Theresa May said on Monday that Russia was "highly likely" responsible for the recent nerve agent attack on Skripal as the substance used to poison Skripal and his daughter Yulia was identified as a military-grade nerve agent of the so-called Novichok group developed in Russia. In an ultimatum to Russia, May demanded an explanation for the poisoning by the end of Tuesday and threatened to apply harsh response measures.
The following day, the Russian Foreign Ministry handed over a note of protest to British Ambassador to Russia Laurie Bristow over the accusations of Moscow's engagement in Skripal's poisoning.
Russia's Foreign Minister Sergei Lavrov said that the UK should abide by the Convention on the Prohibition of Chemical Weapons and provide Russia with access to the samples of the nerve-agent which was allegedly used to poison Sergei Skripal.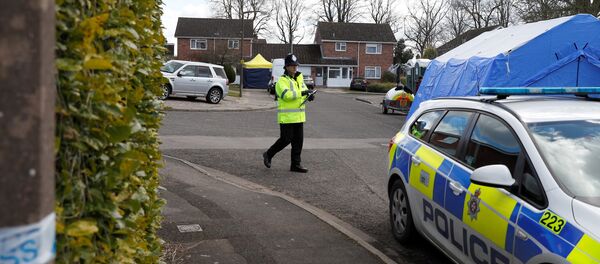 Russian ex-spy and MI6 double agent Sergei Skripal and his daughter Yulia were found unconscious at a shopping center in Salisbury, Wiltshire on March 5. Police have suspected that they were poisoned using a nerve agent. They remain in hospital in critical condition.
Skripal was convicted of cooperating with MI6 in 2006 and sentenced to 13 years for high treason. In 2010, Russian President Dmitry Medvedev pardoned Skripal as part of a spy swap program with the US, after that the ex-spy moved to the UK.