Lee therefore becomes the fifth president in the country's history to be involved in criminal proceedings.
"I stand here today with wretched feelings. I am deeply sorry for causing concern to the public at a time when our economy is struggling and regional security is at stake," Lee told reporters before entering the Seoul Central District Prosecutors' Office, as quoted by the news agency.
Lee is suspected of taking a total of 11 billion won ($10.307 million) in bribes from National Intelligence Service (NIS).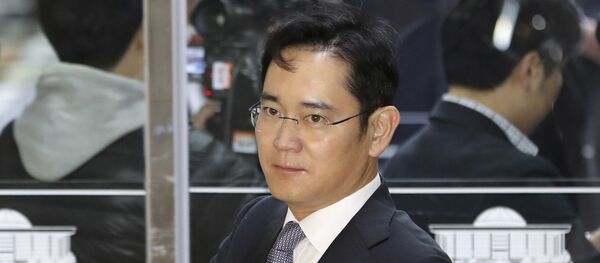 13 February 2017, 04:25 GMT
Prosecutors also believe that the former president could be the real owner of the DAS automotive seats manufacturer registered under his brother's name and allegedly used to manage a huge slush fund of some 30 billion won.
Lee served as president between 2008 and 2013, he was succeeded by Park Geun-hye, who was impeached in December 2016 as a result of a bribery scandal also involving NIS. The political crisis triggered investigations, which revealed various bribery cases involving top officials of the country.