"Due to heightened political tensions between the UK and Russia, you should be aware of the possibility of anti-British sentiment or harassment at this time," the Foreign Office said in an updated travel advisory.
"While the British Embassy in Moscow is not aware of any increased difficulties for British people traveling in Russia at this time, you should follow the security and political situation closely and keep up to date with this travel advice," the advisory said.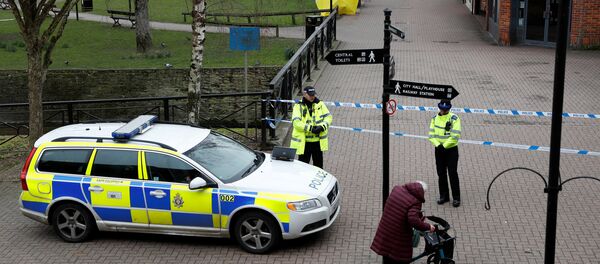 The relations between Russia and the United Kingdom deteriorated drastically over the past two weeks due to the poisoning of ex-officer of Russia's Main Intelligence Directorate (GRU) Sergei Skripal and his daughter Yulia in the United Kingdom. On Monday, UK Prime Minister Theresa May accused Russia of involvement in the attempted murder, issuing a de-facto ultimatum to Russia to provide an explanation for the incident by the end of Tuesday.
READ MORE: UK a Priori Blaming Russia in Skripal Case is Business as Usual — Analyst
The Russian Foreign Ministry refuted all the allegations and delivered a note, requesting a joint investigation into the case, to the UK Foreign Office. The proposal was in fact ignored by the UK leadership, while May announced a package of anti-Russian measures, including the expulsion of the Russian diplomats from the country and suspension of bilateral contacts between London and Moscow.