"Gregory Lepsky, 20, pleaded guilty before US District Court Judge Michael Shipp in Trenton federal court to information charging him with one count of attempting to provide material support to a designated foreign terrorist organization, specifically ISIS [Daesh]," the release said on Tuesday.
Lepsky shared information on the social media platform Facebook earlier that his father came to the United States from Chechnya and he wants to be an Islamic martyr, the release added.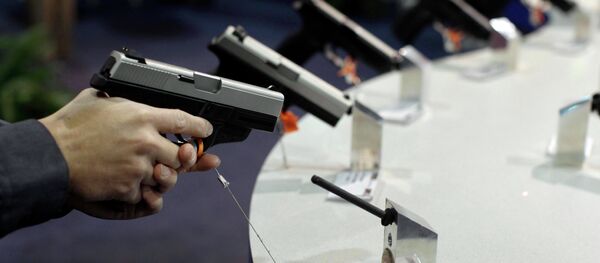 13 February 2018, 00:06 GMT
At Tuesday's plea hearing, Lepsky admitted that he began to work on his plan to use a pressure cooker as a bomb in January of 2017, the release said.
"Lepsky admitted that he used the internet to access ISIS [Daesh] directives, obtain bomb-making instructions, and purchase the pressure cooker and other items to be used in the attack," the release said.
Under the terms of the plea agreement, Lepsky could face a prison sentence of 16 to 19 years and a lifetime term of supervised release.